Abike Dabiri-Erewa at Regions Stroke and Neuroscience Hospital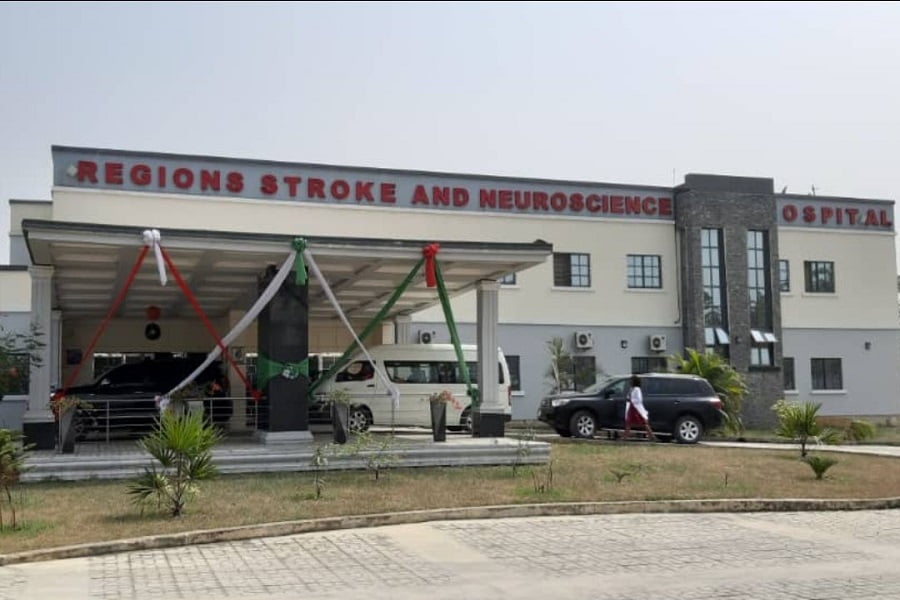 The chairman of the Nigerians in Diaspora Commission (NIDCOM), Abike Dabiri-Erewa, was in Imo state to inspect the Regions Stroke and Neuroscience Hospital located at KM 17, Owerri-Port Harcourt Express Road, Mgbirichi Ohaji, Imo State. The hospital is set up by Dr Benjamin Anyanwu, a US-based neurosurgeon. It is a world class hospital, first of it's kind in the country and offers intensive care for people with neurological disorders according to a tweet by Dabiri-Erewa who also said that the hospital is a big boost to curb medical tourism.
According to the hospital's website https://regionsneuro.com.ng/, "Regions Stroke and Neuroscience Hospital was conceived out of the necessity to provide high-quality care in Neurosciences in Nigeria. Our experts who have all obtained advanced specialist training in the United States and United Kingdom, offer the most complete and comprehensive care for patients with neurological disorders, such as stroke, epilepsy, Parkinson's disease, memory disorders, Alzheimer's, headaches, tremors, neuropathy, muscle weakness, back pain, brain tumors, aneurysm etc; utilizing the most advanced technology and innovative treatment options, similar to what they offer their patients in western countries. We have partnered with several hospitals, doctors, communities and organizations to deliver the best possible care to Nigerian patients."
Patients with neurological disorders can be referred by their doctors to the hospital for expert care. The hospital is located about 5 minutes drive after Obinze military barracks on the left driving towards Port Harcourt from Owerri.