8 Time management hacks to optimize your life in and outside work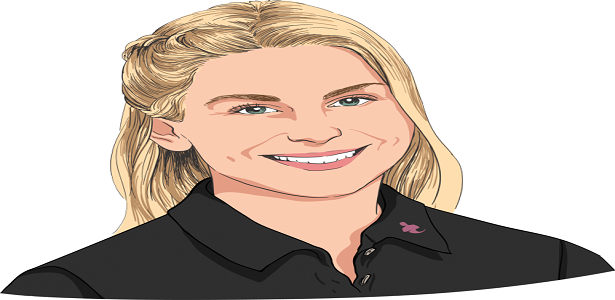 Time is everyone's most valuable and scarce resource. Managing it effectively can be the difference between success and failure. These Advisors in The Oracles share how they manage their day to optimize their business success and personal life.
1. Get everyone to agree on your priorities.
To really manage and maximize your time — to squeeze every opportunity out of it — you have to appreciate how much you have. Take control of your time, and don't allow others to. Get family, friends, colleagues, and employees to agree on the most important priorities. Otherwise, they will pull you in multiple directions. When I do this, I'm able to control my time better.
I typically wake up before the sun and stay busy all day. Time is either invested or wasted, so I don't like white space on my calendar. I make time for myself, my family and my business, to do things like writing my goals, working out, taking a walk with my kids, and leading calls and meetings. I'm not busy to be busy; I'm taking action to be productive and live the life of my dreams. —Grant Cardone, sales expert who has built a $750-million real estate empire, and NYT-bestselling author; follow Grant onFacebook, Instagram or YouTube
2. Get a good calendar.
A good calendar is key. You need one that works with your lifestyle in the way you process information. The Fantastical app does that for me because it's a combination of meetings and to-dos.
While I typically have over 20 items to address each day, I only assign myself two major tasks per day. The goal is to focus intently on them to ensure they aren't rushed and are completed thoroughly. My best days are when I hit the gym at 6:30 a.m. If the day falls apart, at least I got in a healthy workout! —Scott Shainman, President ofGetac North America, who helped lead the company to become one of the world's largest rugged laptop and tablet manufacturers; connect with Scott on LinkedIn andInstagram
3. Structure your day around when your brain is at its peak.
Image credit: The Oracle
My brain health is everything when it comes to being productive, so this is my starting point. It's at the core of how I structure my day, diet, and lifestyle. I make all the important decisions early in the day when I'm at my best.
I say no to meetings that aren't completely essential and block a few hours in my calendar to work on higher-level strategy every day. Working on, instead of in the business is vital, and you must be intentional about it. —Natalie Ellis, award-winning serial entrepreneur and CEO of BossBabe, the world's largest online community of ambitious women with a six-figure monthly recurring revenue; follow Natalie onInstagram
4. Identify 'the one thing.'
Every minute matters, so identify your top priorities in life and the desired outcomes. Every morning I ask myself, "What's the one thing I can do to move this forward? The one thing that would be most impactful, build long-term value, and make things easier?" Most of the time, it's not urgent. So I schedule those things in my calendar.
From 8 a.m. to 10 a.m., I focus on moving my company forward. Then I've identified the one thing in each area of my personal life and made them habits. To connect with God, it's transcendental meditation. For my health, it's running, going to the gym, or seeing my chiropractor. It's playing with my kids, having a good time and making them laugh. —Thomas Le Maguer, married father of four, founder and CEO ofeRational Marketing, and co-founder and CEO of Integrity.one; helped clients generate over $35m in revenue
5. Separate opportunities and operations.
Every CEO and entrepreneur I mentor wishes they had more time. I advise them to install the personal productivity system I've used for over a decade, which has created hundreds of millions in revenue for our companies. I divide our days into two simple parts: designating mornings for opportunities (growth, sales, and influence) and afternoons for operations (delivery, follow up, and delight). The easiest way is to separate your daily to-do list this way.
This creates a healthy blend of new opportunities for growth while keeping our delivery commitments. Of course, there are days that throw off this schedule, but if you can make this your "default," it will instantly create dollar-productive progress in your life, every single day. —Sharran Srivatsaa, angel investor and CEO of Kingston Lane, a push-button technology execution platform for real estate; grew Teles Properties 10X to $3.6 billion in five years; follow Sharran on Instagram
6. Focus on profit-producing activities.
First and foremost, forget work-life balance. Every successful entrepreneur I've met has dedicated time in their life where they go all-in on their business. They implement "work-life integration," meaning your work is your life and your life is your work. You bring those you love along the journey.
As a CEO, I manage my time by being extremely aware of my profit-producing activities (PPAs). I understand that Billy Gene Is Marketing makes the most money when I create a sales video that reaches millions of people or host a live training in front of thousands. I usually delegate tasks outside my PPAs because the opportunity cost is expensive. —Billy Gene Shaw III, founder and CEO of Billy Gene Is Marketing, one of the world's top online marketing influencers, educators, and practitioners; follow on Instagram and Facebook
7. Delegate.
I know three things about time: It doesn't stop. It's the only commodity we can't control — we just control how we spend it. And we take it for granted. I spend time doing things that help me function at my best. I start my day with a rigorous workout. I watch the news, read the paper and read about business.
Like most of you, I have far more on my "to do" list than my "done" list. I like things done my way, and don't always give away tasks I'd rather do myself. But I learned to delegate whatever isn't the best use of my time, and it's a game-changer. It keeps the ball moving forward. If you're in leadership, it's your job to help employees grow. So don't fear delegation, embrace it. Trust your team to get it done. —Gail Corder Fischer, Executive Vice Chairman of Fischer & Company, a leading global corporate real estate firm that provides consulting, brokerage and technology solutions
8. Adopt the 'laptop lifestyle.'
You need to be available at a time that works both for your clients and your team. But we all have personal lives, and it's important to take time for yourself. Fortunately, we also live in the age of information, so those able to take advantage of the "laptop lifestyle" can combine their work and personal lives.
I created this journey for myself, my family and friends. No one can tell me I can't get important tasks done on a boat, at the beach, or while traveling the globe. CEOs shouldn't focus on the number of hours we work. Instead, focus on productivity during those hours and the tasks that yield the greatest return. —Jason Hall, author, founder and CEO of Five Channels; generating $30M+ in sales revenue for clients in 2018