Fighting fraud in a time of changing consumer habits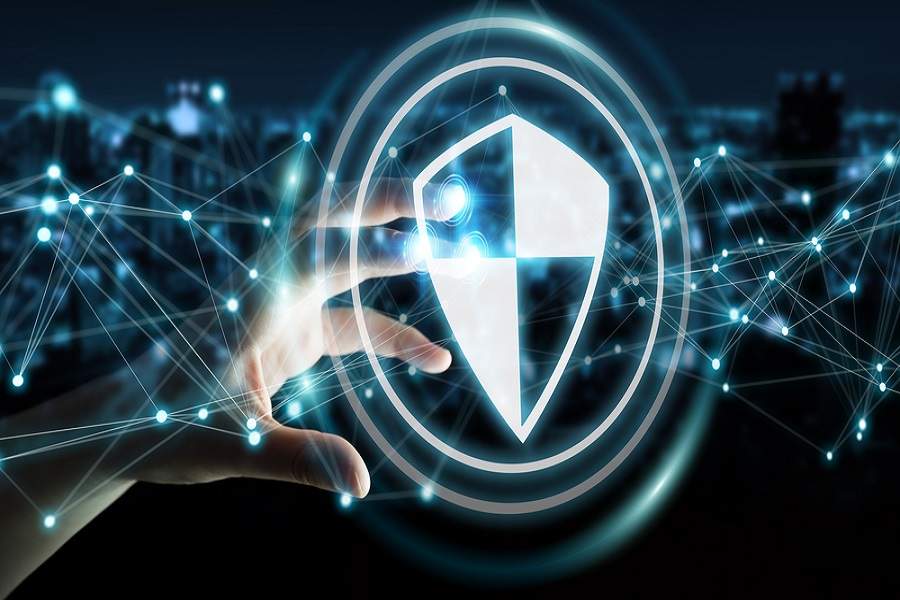 As the entire planet fights the coronavirus pandemic, we are still working through the impact of this dramatic challenge that has affected so many aspects of our economy.
One of the most significant changes is the move to online digital commerce. With the focus on avoiding the spread of the virus, many consumers and merchants have increased their level of engagement in the digital economy. Significantly, many experts believe that these new habits of online commerce will remain in place throughout the extended post-pandemic period, even after a vaccine for the virus is found, whenever that may be.
A shift in buying behaviour
According to an article by Nairametrics, this shift to online payments and transactions will have many implications for the Nigerian economy, and one of the most significant will be the need for a significant shift in the way that we fight fraud as a nation. A shift to online transactions increases the importance of safe and secure e-commerce.The facts speak for themselves.
It has been estimated that as many as 42% of Nigerian consumers have switched to buying their food online. That pattern has been replicated in other major African nations, with 63% of South African shoppers visiting stores less frequently, while figures from Kenya show that this trend has affected the pharmaceutical sector, with 43% of consumers shopping online.
The same pattern has been noted across the leisure industry. Online portals have replaced most physical hangouts like online gaming sites where players can play against each other in real-time, as well as bettors or casino players can safely gamble online at sites such as Europa casino, instead of going to a physical casino.
Not to mention that because of the recent increase in online activity, these websites have been coming out with great offers to entice users to opt for this online experience Movies can also be watched online or better yet streamed on Netflix, along with a great selection of TV series, and documentaries.
The threat of fraudsters
Unfortunately, as we know, where the customers go, the fraudsters are not far behind. There is already evidence of a shift in crime from in-store to online. For example, security experts at the VISA banking operation found that, during March and April this year, there was a big rise in fraudulent merchants set up by criminals to harvest account numbers and security codes.
There has also been a rise in the frequency of so-called 'skimming' attacks. These occur when fraudsters use malicious code through merchants' sites to obtain financial and identity details from customers. In fact, VISA's payment fraud team identified no fewer than 90 such operations in the month of April alone.
The banking industry in Nigeria is working hard to tackle these problems and they have a number of powerful tools to help them. Account Attack Intelligence and eCommerce Threat Disruption systems are being deployed in the major markets, and at the same time, many of Nigeria's financial providers are working hard to protect customer transactions through a variety of means, including multiple security layers, data protection protocols and loss recovery systems, when a customer has been a victim.
Yet there is only so much that the banking sector can do. To fight fraud effectively in these times, it is vital for Nigerian consumers to be informed about security. With so many of our transactions now being carried out online, it is essential for customers to be alert to the dangers. Fortunately, there are some simple steps that we can all take to keep ourselves safe.
1. Secure sites
If you're paying online, always make sure that the URL of the site you are using begins with the letters 'https'. The 's' at the end of that combination confirms that the connection is secure.
2. Passwords and biometrics
When you're paying for items using an app on your mobile device, make sure that you practise good password housekeeping. Use a different password for each account, or for an even more effective level of security, take the option of switching to facial or fingerprint recognition technology.
3. Don't get caught by phishers!
Phishing scams scams work by sending out thousands of emails that contain dangerous links. Opening the email can unleash deadly viruses or other software that can harvest your computer for personal or financial information, or even hijack your device for use in other cybercrimes. Be extremely wary of any unsolicited email or message and never click on a link or download files unless you are absolutely sure that the sender is genuine.
4. Use contactless in-store
The evidence from the financial industry indicates that when paying in-store, contactless payments are a safer way to pay, with lower rates of fraud associated with this method. It is also a preferable way to shop, given the current pandemic in which physical contact is discouraged.
A significant increase in the uptake of contactless payment across Nigeria would be a significant boost, both to our ability to fight the virus and to consumer protection. All the evidence indicates that online shopping is here to stay and is going to be more important than ever in future. That will require much greater vigilance from financial and banking fraud experts, and far greater awareness among Nigerians of the importance of staying financially safe online.