How to write an Application Letter for a job in Nigeria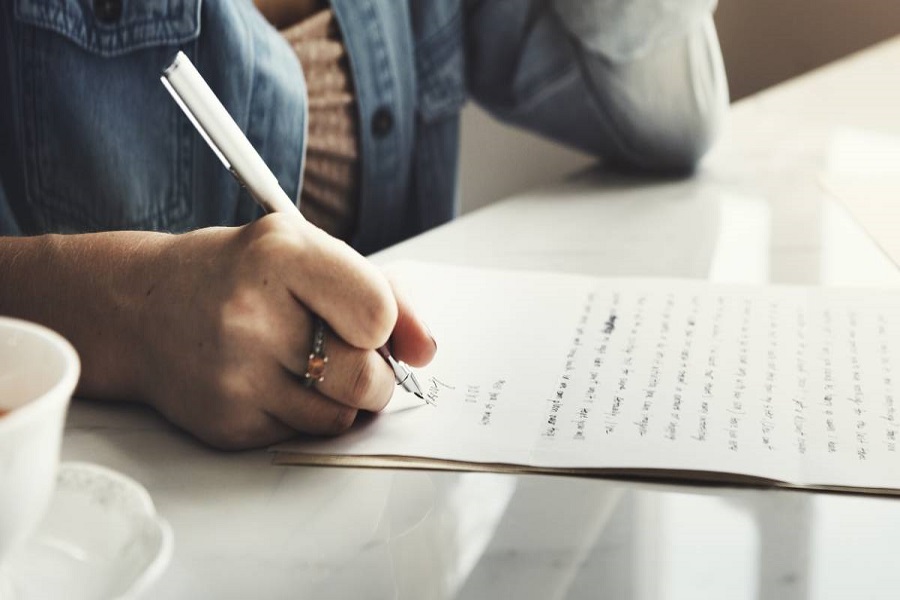 If you are not sure how to write an application letter for a job in Nigeria, you came to the right place. Read our best tips and look through some useful samples.
First, let's clarify the terms. Application documents differ from country to country. Whereas in Europe and North America a cover letter typically accompanies a resume, an application letter stands on its own and therefore, is more in-depth. Nigerian employers use an application letter and a cover letter interchangeably. In this article, we'll take a brief look at how to write an effective application letter and provide you with a sample for guidance. Check out some amazing and detailed writing guides and samples of a job application letter in Nigeria to explore the topic more deeply.
So if you are applying to a company, and in the job description they request either an application letter or a cover letter, you should prepare a resume/CV accompanied by a piece of writing that succinctly summarizes your best selling points and professional accomplishments.
Thus, an application letter follows the rules of formal writing. But if you use our recommendations, you will grab the hiring manager's attention and stand out from a barrage of clichéd and half-hearted pieces.
How to Write an Application Letter in Nigeria
Before you start writing, first read these important tips.
Always write an outline, as it will inform your letter of the structure.
Write a draft and carefully polish it.
Pay special attention to the first and last sentences as they can leave a lasting impression or prompt a hiring manager to toss your letter in the trash.
Tailor your application letter to the vacancy requirements or at least to the company's policy and vision.
Use a friendly tone and avoid complaining or being chummy.
Make it concise.
If you are about to write your first application letter, it will take you some time to find all the information you need, write a draft, and finally polish it by proofreading and using our tips. But in the long run it will pay off.
Now let's look in greater detail at the stages of writing an application letter or cover letter for a job in Nigeria.
Outline. At this stage just jot down the titles of the paragraphs and what comes to mind on the spur of the moment. For example, your outline can use the following application letter format in Nigeria:
Company's address
Salutation
Opening sentence (strong leadership, customer service, optimizing expenditures)
Reasons for writing (my experience fit their job description)
Your qualifications and what you have to offer the company
Summarize and thank
Close off
Draft. To avoid being bogged down by little things like googling the company's address and the names of the hiring manager and recruiter, write the bulk of the letter first. You can hone your whole draft during the final stages.
Forbes career counselor Robin Ryan advises against writing a generic letter. The fact that you should not copy and paste a random example of a job application letter in Nigeria goes without saying.
In the first paragraph, talk about your best qualities and most amazing results. Treat it as a 30-second elevator speech. Be concise and use only meaningful phrases without cliches and banalities.
In the second paragraph, elaborate on your professional experience, keeping in mind the employer's needs. List your most impressive projects and jobs. If you are entry-level, you can mention your education, including SATs score, certificates and diplomas, awards, publications, etc.
In the third paragraph, express your admiration of the company and emphasize your fit with the company's values, mission, and job requirements.
Polish your draft. After you compose your rough draft, read and reread it several times, weeding out all platitudes, empty phrases, and clichés. Daniel Victor from the New York Times advises against stating the obvious. For example, there is no point in saying that you are a "hard-worker" or have a "creative mind." First of all, such statements are overused. Second, your ability to work hard will be obvious from the work you do.
Work on the first and last sentences. You should put more thought and consideration into wording it than an average candidate cares to do. For example, Ryan recommends not to open up your letter with overused phrases like "I'm applying for a vacancy advertised on the company's LinkedIn page." An application letter is short, so don't waste space on vapid, generic sentences that say virtually nothing about you.
It will take you some time and research to craft an attention-grabbing opener that will immediately tap into the employer's need and demonstrate your qualities. Even if you are not responding to a specific job description and are writing a cold letter, try to analyze the job you are applying for. As soon as you grasp what the employer wants to see in an employee in this position, you will know how to address it.
If your aim is to demonstrate your skills and work results, you should write something similar to this opener: "Twice an award holder for my superb selling skills at the Finn Group, I can bring my proven expertise in sales and product knowledge to increase revenue for the Diana & Co. sales team."
When finishing the letter, focus on what you bring to the company rather than what you can take from them. That is why 'looking forward to seeing you in person' is just a waste. Conclude your letter with a promise:
'I welcome the chance to discuss your current varnish and paint sales objectives and show you how my innovations and solutions at the Finn Group can translate into growth for Diana & Co."
"Could we meet next week to discuss how my skills in software sales, leadership, and database management can help grow your revenue by 15% per year?"
"I would welcome the chance to discuss the increased sales and reduced costs I would bring to your company."
Tailor your application letter to the vacancy requirements. After the bulk of your application letter is written, keep polishing it. Check out whether your descriptions and mentioned skills fit the job descriptions that you can find on the company's website or LinkedIn page. You need to show that you understand the company's needs and job duties and are ready to deliver.
Proofread your letter. When you re-read your letter several times, make sure you conform to a Nigerian application letter format. At this stage, you should know the name of the hiring manager to go beyond a generic 'Dear Sirs' or 'To whom it may.' Shorten overly-wordy sentences and check each sentence for clarity. Zap out any slang or colloquial words. Your tone should be friendly and light yet formal.
Sample of an Employment Application Letter in Nigeria
Here is an example of an application letter we composed to show you how to use all of the above tips and rules. Feel free to use this letter as a template but remember that generic letters do not encourage recruiters to invite applicants for an interview.
Alex Wind
Chef
2075 Elliott Street
Los Angeles, CA 90020
+1 510-401-1892
[email protected]
linkedin.com/in/alexwind
4/7/20
Alicia Benton
General Manager
Bonbon Group
907 Better Street
Los Angeles, CA 90003
Dear Ms. Benton,
After 5 years in leadership positions in two respectable and award-winning Canadian restaurants, I can offer my new employer improved customer service, efficient stock control, and innovative twists on classics.
I am aware that right now you have no vacancy for a sous-chef. But having looked through your previous job ads, I decided to let you know that I can be a perfect fit if your restaurant network is looking to branch out. I have the potential for quick growth, as I rose from line chef to sous chef within a few months and from sous chef to head chef within a year. With a focus on constant upskilling of team members and a rigorous hygiene routine, I also contributed to increased sales by 30% by finding two large clients for catering at large-scale events.
Obtaining the chef position at the Bonbon Group restaurant would be a challenge and a dream come true at the same time. The Bonbon Group is industry-famous for its performance, career opportunities, and utmost care for clients. I share these qualities and would love an opportunity to work for your success. Could we set up a meeting next week to discuss how my skills in kitchen management and leadership can help make your restaurant even more famous than it is now?
Best regards,
Alex Wind
+1 510-401-1892
[email protected]
Wrapping up
As you can see, a clear-cut structure makes writing an application letter less difficult than one might fear. Yet, you will definitely need some preliminary research. If you feel paralized by the fear of a blank page, just start jotting down whatever comes to your mind. You can reword and polish it later. Or use the Internet, where you can find many online application letter builders that can provide you with an excellent template that you can edit and make more personalized.
Your application can be rather simple and concise and still land you a job interview if you aim to make it unique and avoid clichés. Do not go over one page. Proofread it many times. And treat it as an important piece of writing that has a pinch of your personality.
Authored by Tata Senique (Career Expert, GetCoverLetter)