Prepaway – Secure Your Future with Cisco CCIE R&S Certification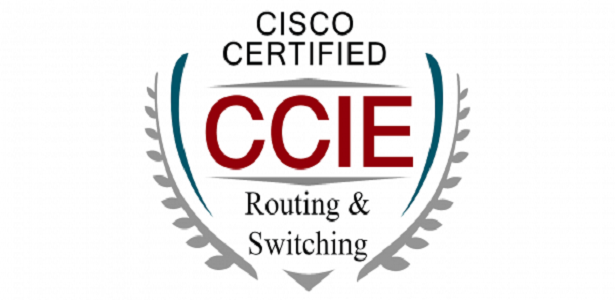 Cisco is an IT corporation that specializes in networking and communication products and services. It offers an array of services including routing and switching (the most popular package), storage networking andapplications for communication. Cisco also provides complete solutions for data centers and cloud management, but the company is not limited to this area of activity. Just like many big IT vendors out there, Cisco offers professional certifications for IT specialists.
There are different levels of Cisco credentials: CCENT/CCT (foundational level), CCNA/CCDA (associate level), CCNP/CCDP (professional level), CCIE/CCDE (expert level) andCCAr (architect level). Cisco certifications cover the IT domains such as Routing & Switching, Design,Security, Wireless, Data Center, Cloud and more.
This article is dedicated to expert-level CCIE Routing and Switching credential, one of the most sought-after Cisco certifications https://www.prepaway.com/
CCIE R&S Certification
Cisco Certified Internetwork Expert Routing and Switching is a certification for the high-level network engineers. It tests the ability to plan, operate and troubleshoot convergent, complex network infrastructures. The credential covers the abilities of a candidate to maneuver through the latest technology, create and manage new networks, detect and get rid of any network malware and understand new complex network infrastructures.
CCIE R&S has no formal prerequisites but instead expects a candidate to pass a written qualification exam and corresponding hands-on Lab exam which is held at the Cisco facilities. The candidates are recommended to have 3 to 5 years of networking experience and possess a deep understanding of networks and software. To get an advantage, you can also obtain CCNA R&S and CCNP R&S before applying for CCIE R&S.
CCIE R&S Details
To get certified, the candidate should pass two exams: written 400-101 test and hands-on Lab exam. Candidates can take Lab exam only after passing the written test. Here are some more exam details:
400-101 Exam
400-101 test requires vast knowledge in seven core networking topics which include Network principles, Layer 2 technologies, Layer 3 Technologies, VPN Technologies, Infrastructure Security, Infrastructure Services and Evolving Technologies. 400-101 exam takes about 120 minutes to complete and contains 90-110 questions covering the seven topics listed above. The cost of this exam is $450.
Lab Exam
The Lab exam, a practical exam which is held in the Cisco laboratory, tests the candidate's ability to configure, troubleshoot and diagnose the network depending on complexity and technology used. This exam should be taken no later than 18 months after your written test.
In case if you fail your Lab exam at the first attempt, you can retake it in the next 12 months. However, if you couldn't pass your Lab exam during the 3-year period after 400-101, you are required to start the certification process from the beginning. The cost for Lab exam is $1600 (accommodation expenses not included). https://www.cisco.com/c/en/us/training-events/training-certifications/certifications/expert.html
Advantages of Being CCIE R&S Certified
Many networkspecialists consider CCIE certification the highlight of their career. This credential opens countless doors for networking professionals. Being a CCIE certified specialist, you will be able to earnup to $122,000 per annum, which is a lucrative amount. Career choices include Senior Network Engineer, Network Architect, Senior Systems Engineer, Senior Solutions Architect, Networking Security Engineer andmany more.
The knowledge gained from CCIE R&S certification helps to better understand the functioning of networks and makes it easier to solve technical and business problems.Candidates are able to advance in their field of work as their knowledge on systems is vast and solid.
Preparation for CCIE R&S Certification
The topics covered by CCIE R&S credential are quite complicated, but you can easily find numerous learning resources on the Internet. For example, Cisco provides a list of training and self-study materialsfor CCIE R&S certification. These resources include various forms of learning labs, e-learning courses and live seminars. To access the list of possible options, you can visit the official Cisco website.
Prepaway is another reputable and easily accessible platform that can help you prepare for your CCIE. Here you will find reliable materials such as practice questions, study guide and training course with more than 60 lectures. Prepaway offers VCE files you can use for your preparation: just open them with the VCE Exam Simulator and you will be able to get access to a collection of fresh exam questions and explanations.
VCE files with questions and answers will not only help you to see whether you are ready for the test but also to familiarize with the exam pattern and reduce pre-exam nervousness. On Prepaway, you will also find links to VCE Exam Simulator for Mac, Windows, iPhone and Android. This means that you can practice literally everywhere.
Conclusion
CCIE R&S certification is important for candidates who wish to enhance their skills and become in-demand specialists. The opportunities made available with the certification givethe candidate a sense of worth, while the financial benefits that come along with CCIE R&S are immense. Cisco has created a wonderful opportunity for the candidates to advance way beyond their limits.