Professor of public international law, Dapo Akande, has been honoured with a portrait at St. Peter's College in Oxford University, United Kingdom, making him the first black professor to be bestowed such an honour in the college of the prestigious university.
Akande who is Yamani fellow at St Peter's College and co-director of the Oxford Institute for Ethics, Law and Armed Conflict (ELAC) has spent most of his adult life as an educator. He started as a part-time lecturer at London School of Economics and then at Christ's College and Wolfson College, Cambridge from 1994 to 1998.
From 1998 to 2004, Akande made giant strides as he was a lecturer in law at the University of Nottingham School of Law and University of Durham. He then moved on to University of Miami School of Law till 2009, when he left for Yale Law School as a visiting associate professor and Robinna Foundation International Fellow.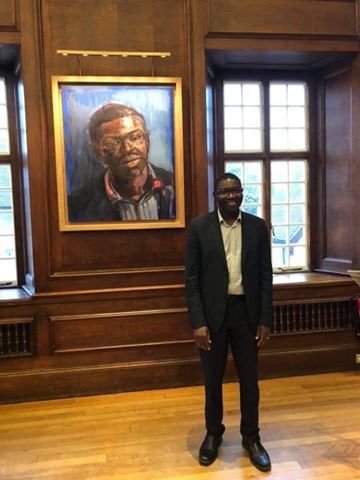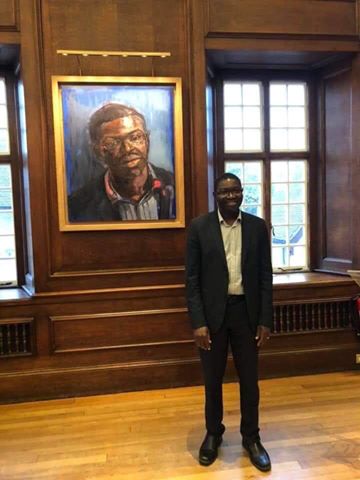 Not only is he a remarkable educator, he has advised states and international organisations on matters of international law as well as advised and assisted counsel, provided expert opinions in cases before the International Court of Justice, the International Tribunal for the Law of the Sea, international arbitral tribunals, WTO and NAFTA Dispute Settlement Panels as well as cases in England and the United States of America.
Little wonder that Akande, who is currently a professor of public international law at the Blavatnik School of Government, was nominated alongside two other colleagues for teaching awards in 2018. The 46-year-old professor was nominated under the most acclaimed lecturer category.
Read what Facebook user Yomi Layinka had to say about the brilliant educator below:
The portrait was created by Catherine Goodman, artistic director of the Royal Drawing School, England.
Interestingly, Akande is an apple who did not fall far from its tree. His father is emeritus Professor Ebenezer Oluwole Akande, who was the first Chief Medical Director of the University College of Hospital, Ibadan, in 1978 to 1984 and former dean of the faculty of medicine at University of Ibadan.
Indeed, the Akandes have one hell of a legacy.