Nigeria, others to earn $7.41bn from cocoa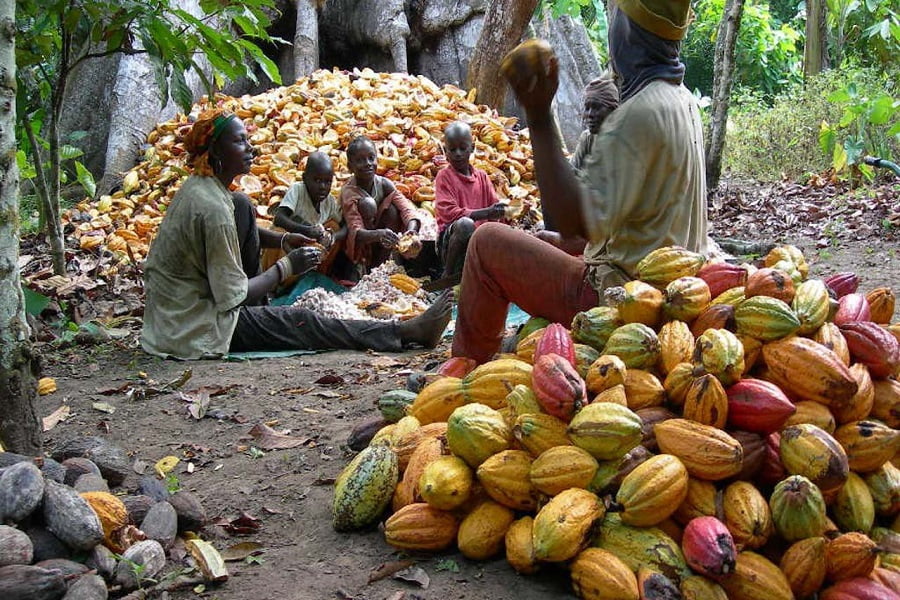 Nigeria and three other countries are expected to grab $7.41 billion or 70 per cent of the $10.59 billion cocoa output in this year.
It was learnt that total cocoa beans output would reach 4.8 million tonnes this year as demand for chocolate, cocoa beverages, butter, paste and powder rises in the global market.
In 2019, earnings by the major producers was $9.89 bllion but forecast by the International Cocoa Organisation (ICCO) has revealed that proceeds from the beans this year, would jump by 7.69 per cent in 2020 or $10.59 billion.
The organisation said that the price of cocoa beans had reached $2,171 per metric tonneas at March 26, 2020 from $1,630 per tonne within few weeks.
This year, Nigeria is expected to produce 367,000 tonnes from the total 4.8million tonnes, while Cote d'Ivoire will produce 1.48 million tonnes, Ghana, 834,000 tonnes and Cameroon, 285,000 tonnes.
Already, ICCO had said that Ivory Coast and Ghana were charging $400 per metric tonne above the futures price for shipments as they account for more than 60 per cent of the total global cocoa supplies.
Importing countries include Austria, Belgium, Bulgaria, The Netherlands, Indonesia, Cyprus Czech Republic, Denmark,, Estonia, Finland, France, Germany, Greece, Hungary and Ireland among others.
Data obtained by New Telegraph from the International Trade Statistics (ITS) revealed that Indonesia imported $66.4million; Germany, $55.6million; Malaysia, $41.5million and Belgium, $29.1million in 2019.
Meanwhile, some chocolate companies have begun buying the beans and preparations to secure pricing for the massive quantities needed.
The Director/Chief Executive of the Cocoa Research Institute of Nigeria (CRIN), Dr Olayiwola Olubamiwa, had explained that Cote d'Ivoire and Ghana were far above the country in production, noting that Nigeria's current cocoa production was around 367,000 tonnes annually, while Cote d'Ivoire produces 1.48 million tonnes and Ghana's output is 834,000 tonnes.
He lamented that the poor production level of cocoa in the country was due to non-existence of cocoa commodity board, slow multiplication of new fast-growing, better-yielding varieties of cocoa, poor funding and failure of farmers to adopt the new breeds.
Olubamiwa recalled that with the efforts of the National Cocoa Development Committee (NCDC), production moved from 170,000 tonnes in 1999 to around 350,000 tonnes in 2006.
He noted that the present production level was had brought the country to the fourth position in the global market.
The director said: "Nigeria cannot run away from the issue of a coordinating body if it wants to move forward. The existence of Ghana Cocoa Board is responsible for its success.
"Secondly, Nigerian cocoa trees and farmers are old. The age brackets of the two are the same, over an average of 50 years.The NCDC and the Cocoa Transformation Agenda (CoCTA) did a lot of rehabilitation of old trees but the efforts need to be beefed up."