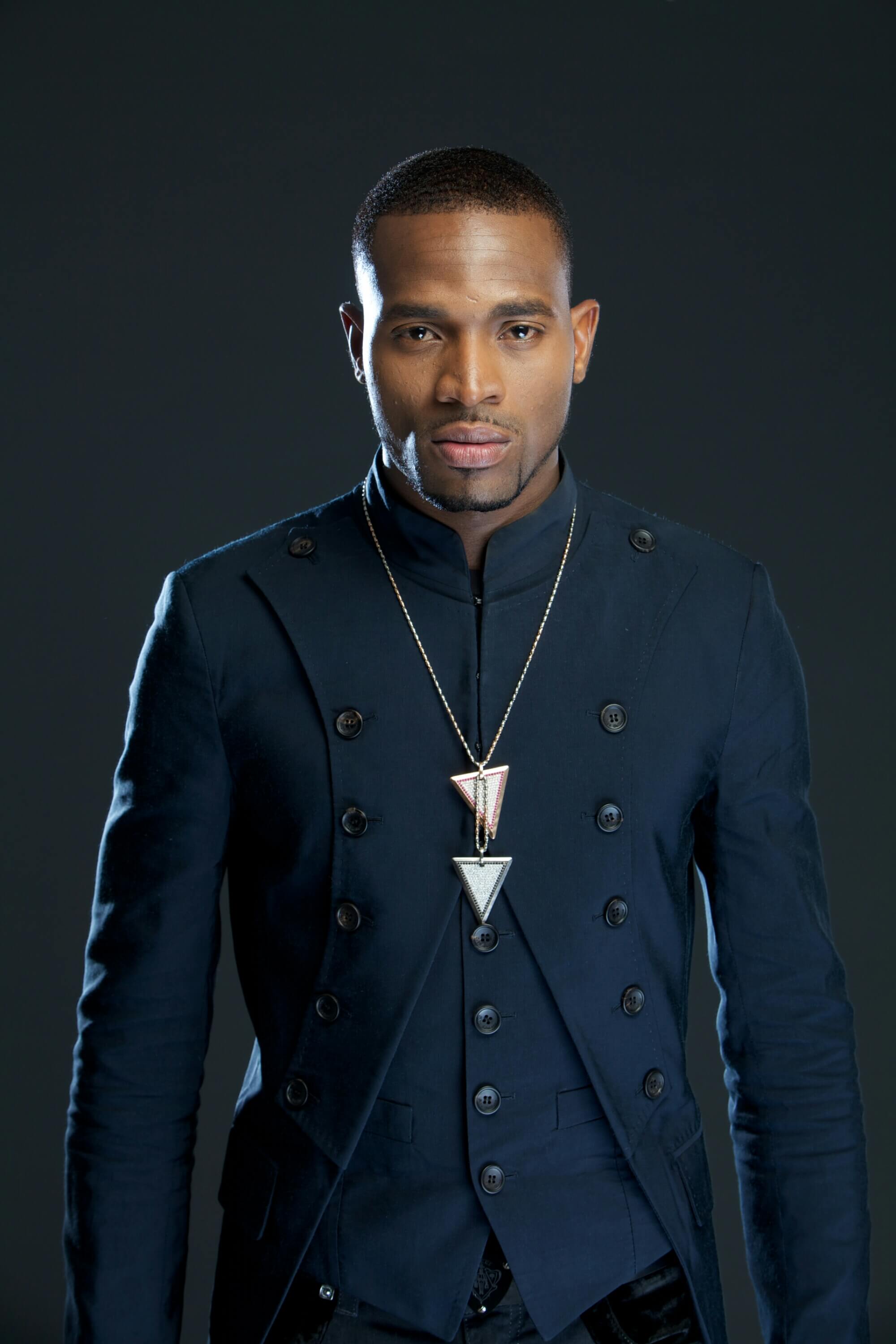 Full Name:
Dapo Daniel Oyebanjo
Stage Name:
D'Banj
Date of Birth:
June 9, 1980.
Genres:
Pop, R&B, Afro pop, African hip hop.
Relationship Status:
Single
Years active:
2004 – present.
Nationality:
Nigerian
Labels:
DB Records, GOOD Music, Mercury Records, Sony Music Entertainment, ROCKSTAR4000 .
Residence:
Lagos
Occupation:
Singer-songwriter, instrumentalist, entrepreneur.
Twitter:
@iamdbanj
Instagram:
@iambangalee
EARLY LIFE AND BACKGROUND
Born June 9, 1980 in Zaria, the northern part of Nigeria to a military father?and devout, business woman mother, from Ogun State; D'BANJ attended? Nigerian Military School and later Nigerian Navy Secondary School, Ogun? State where he played for the school band. He later moved to Lagos, and? in 1999 went on to study Mechanical Engineering at UNILAG (University?of Lagos). Almost tagging the military line like his father, he diverted to? pursue his love for music instead and relocated to the United Kingdom? despite his parents' disapproval.
His earlier connection to his music passion? happened after he lost his military pilot-in-training older brother, Femi, to a plane crash and he was given his harmonica. This instrument of music will begin his journey to his successful music entertainment career. He also plays the piano.
D'BANJ's musical mentor and influence is the late Afrobeat legendary Maestro – Fela Anikulapo Kuti and like him, he performs in Yoruba, English and Pidgin English. D'BANJ has performed at Femi Kuti's New Afrika Shrine in Lagos, as well as the Shrine Synchro System's regular London night at Cargo; and the Black President Concert series at the Barbican in London in memory of Fela's art and legacy. D'BANJ is a regular performer at the annual ThisDay Africa Rising Music Festival.
In 2002, he collaborated with the Nigerian rap star Ruggedman on the track "Kiss Me Again" (on which D'BANJ sang and played harmonica) produced by O.J.B. Jezreel.The song was included on a compilation (released by SilverTones Records in Nigeria) "Kiss Me Again" generated a lot of publicity and its accompanying video went to number 5 on the Groovoids charts on MBITV, while D'BANJ also appeared on many radio stations, including Eko FM and 93.7 Rhythm FM. Other tracks D'BANJ recorded in Nigeria were "Gba-si-be" (featuring Abounce) and 'One More Wish'.
D'BANJ became an official artist on the Mo'Hits Record label and set out in 2005 to release his debut album which included the hit single 'Tolongo'. In 2006, the second album 'Rundown Funk U Up' was released with a remix of 'Tolongo' and another hit song 'Why Me'. This debut success led to further notable musical collaborations including Dare Art-Alade's album track –'Escalade Part 2' and Ikechukwu's 2008 album song 'Wind Am Well'.
Under Don Jazzy's production, D'BANJ was a member of the collective group – Mo'Hits All stars (with artists Dr SID,Wande Coal, k-Switch and D'Prince).The collective's debut album, 'Curriculum Vitae' was released in December 2007. It included hit singles, 'Be Close To You', 'Booty Call' and 'Move Your Body', which was the lead single. July 2008 saw the release of D'BANJ's third album,'The Entertainer' with the singles 'Gbono Feli Feli','Kimon','Olorun Maje' and 'Entertainer'.
In 2009, the making of 'Koko Mansion' a reality show on Nigerian TV where 12 girls contest to win D'BANJ's heart takes off (similar to America's 'The Bachelor'). D'BANJ is the anchorman of the show and the 'KokoMaster', a term which describes the 'Ultimate Male Charmer' of the ladies, whom he refers to as 'Kokolets'. This persona will further enhance his brand.
As an energetic and a crowd pleaser live entertainer, D'BANJ would perform alongside many other international artists including Kelly Rowland at the 1st Edition of the MTV Africa Music Awards 2008 in Abuja, Nigeria; the 'Koko Concert' LIVE in London at the O2 arena among oth- ers. In December, 2010, the Mo'Hits All Stars brought Koko Concert to Lagos and there was also a global premiere of D'BANJ's highly anticipated Don Jazzy production- 'Mr Endowed' with a remix that featured American hip-hop 2011 for Best International Act.
D'BANJ has bagged a lot of awards including Best African Act at the MTV Europe Music Awards 2007, Artist of the Year at the MTV Africa Music Awards 2009 and BET Awards. A chance meeting with Kanye West on a plane ride will lead to a major business relationship in 2011 and what he calls "the best birthday gift" – his signing on to Kanye's G.O.O.D. Music label in the US and Mercury in the UK.
Inspired by the story of Charles Dickens' orphan 'Oliver Twist', the danceable infectious single of same title was released in 2011 following the signing and it is still receiving a huge positive response. With a dance competition to the song of fans' videos that went viral adding to the buzz; 'Oliver Twist' has so far sold about over 11 million records worldwide. It also debuts as number 9 on UK Top 10 National charts just behind the likes of Rihanna and Tulisa.
D'BANJ has worked with Snoop Dogg, Kanye, Jay Z, Kid Cudi, LA Reid, Tinie Tempah and Rio Ferdinand among others. An humanitarian at heart, D'BANJ is the founder of Koko Foundation for Youth and Peace Development. He is also Nigeria's first United NationsYouth Ambassador for Peace. With his sex appeal, various music awards, continuous relevance in the music market with entertaining live performances and music productions, D'BANJ remains one of the most celebrated pop stars in Nigeria and on the international scene.