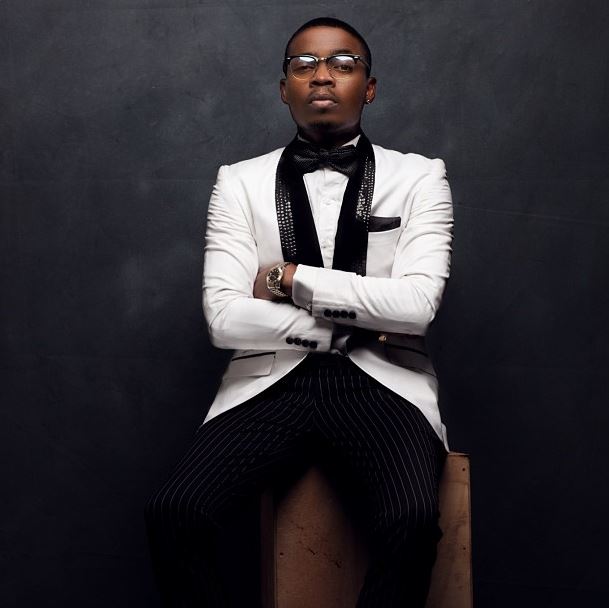 Full Name:
Olamide Adedeji
Stage Name:
Olamide, Badoo
Date of Birth:
March 15, 1989.
Genres:
R&B, Afropop.
Nationality:
Nigerian
Labels:
YBNL Nation.
Residence:
Lagos
Occupation:
Rapper, Lyricist, Singer.
Twitter:
@olamide_YBNL
Olamide was born in Bariga, Lagos State. He started his career at a tender age. Roughly a year into his professional music career, Olamide became a household name. Eni Duro, armed with only his pen and paper, the 300 level mass communication part-time student of Tai Solarin University then in 2011 released what was without a doubt an outstanding debut album,titled RapSoDi. Olamide's 1st album contained 16 tracks.
Sometime in 2000, Olamide decided he would like to pursue a career in music. When asked why music, the fast rising Rap Artiste said "I found out I was gifted in it so I had to explore it, it's my life, my hustle, my world". In 2010, fresh faced Olamide performed on arguably the biggest stage in the Nigerian Music scene; "The Hip Hop World Awards"
CAREER AND LIFE
Olamide's road to fame is one for the history books, this time some years back he was a regular kid growing up in the Heart of Lagos Mainland; Bariga. Even though Olamide insisted he is still that Bariga boy a lot has changed in his life. He was signed onto ID Cabasa's Coded Tunez Record label and was managed by Industry's heavy weight, Toni Payne.[1] Earlier 2012 he left coded tunez and started his own record label 'YBNL Nation'[3] where he released two of his three albums.
2011:Rapsodi
Olamide's debut album Rapsodi was released in 2011, yielding several singles, with "Eni Duro" as the lead single. This proved to be his breakthrough single. Olamide's debut offering led to collaborations with other artists, including Wizkid, ID Cabasa, 9ice, Reminisce, and D'banj, among others. Olamide's lead single "Eni Duro" made the top chart of requests on radio stations.
2012:YBNL
Olamide's second studio album YBNL was released in November 2012. It features guest appearances from Davido, Tiwa Savage, KaySwitch, Dammy Krane, Reminisce, Samklef, Buckwylla, Minus 2, and Base One. The album was supported by the songs "Money", "Owotabua", "Fucking with the Devil", "Fuji House", "Voice of the Streets", "Ilefo Illuminati", and "Street Love", among others.
Olamide's second studio offering showcases him as an artiste who has grown to understand his market, and does not hold back in his bid to satisfy the needs of his fans. YBNL was produced by Tyrone, Samklef, 2 Kriss, Pheelz and ID Cabasa.
In 2012/2013 olamide released a hit single titled FIRST OF ALL this single really boosted his career and the sale of his latest album as at 2012. he later then in 2013 finished it off with more hit songs mostly songs for the street which increased his levels from being a yoruba rapper to a real naija rapper. after releasing singles like YEMI MY LOVER, TURN UP, DURO SOKE and etc.
In 2014 olamide kept hitting the street with more songs..After much success in most of his songs. He once performed for the people in lagos for free showing a true sign of being belonged to the street. He olamide is loved by the guys. And also 2014 might be one of his biggest years ever after having a huge connection with the current Ekiti state governor as at 2014 Gov Fayemi after using one of olamide's single slang duro soke for his campaign which made him the governor's favorite artiste that year he goes to most events involved in the governor's campaign.
Olamide still lives in the street in lagos unlike his mates pushing themselves into big estates in lagos. He called his house he lives in bariga his own crib and estate.
He is said to be the biggest Nigerian indigenous ever. He is been respected and looked up by artiste who admires what he does and wanna be like him. e.g phyno and others.
he has crush on female celebrities like tonto dikeh and others. He also admires one of the Nigeria biggest artiste of all time Dbanj he is been called his boy.
AWARDS
3 The Headies 2013 Song of the Year "Durosoke" Nominated
Artiste of the Year Nominated
Lyricist on the roll Voice Of The Streets Nominated
Best Rap Album YBNL Won
Best Rap Single "Durosoke" Won
Best Street Hip-Hop Artiste Won
Nigeria Entertainment Awards Best Album of the Year YBNL
and many more awards.
ENDORSEMENTS
Signed a multimillion naira deal with telecommuniction company Etisalat in 2013. and he also an ambassador of many other companies.
RUMORS
He has had beefs with various celebrities. e.g Linda Ikeji a popular nigerian blogger whom he abused because she published a fake article against him he was said to have had some beefs with popular nigerian singer Wande coal after abusing him in which he later debunked anyway.
He was rumored to have impregnate his long time girlfriend in which was also debunked.