The gold market has always been a popular investment choice for individuals and institutions. Gold has been a sought-after asset for centuries with its inherent value and ability to act as a hedge against economic uncertainty.
If you are considering investing in gold, it is important to choose a reputable broker to help you navigate the process. In this article, we will review the best gold brokers for 2023 and provide an overview of their key features and services.
Factors to Consider When Choosing a Gold Broker
To choose the best gold broker, there are several factors that you should consider to ensure that you're working with a reputable and reliable firm. Some of the critical factors to consider include:
Fees: Be sure to carefully review the fees associated with gold investments, as these can vary significantly from one broker to another. Look for brokers that offer low or no fees for gold trades, as these can help to maximize your profits.
Investment options: Different brokers offer a range of investment options when it comes to gold, including ETFs, mutual funds, and individual gold coins. Be sure to choose a broker that offers investment options that align with your investment goals.
Customer service: Working with a broker that provides excellent customer service is essential, as you may have questions or concerns about your gold investments. Look for brokers with a track record of providing timely and helpful client support.
Educational resources: If you're new to gold investing, it's crucial to have access to educational resources and tools that can help you make informed decisions about your investments. Look for brokers that offer a range of educational materials, including guides, webinars, and market analysis.
Best Gold Trading Brokers Reviewed
Many gold brokers stood out in the market in 2023, each with unique features and benefits. Here's a closer look at some of the best gold brokers available to investors:
HFM 5/5
HFM offers many advantages when trading CFDs on Gold. They offer tight spreads, fast execution, leverage up to 1:500 and a fully compliant trading environment. HFM is an FCA and CySEC regulated broker, so you can trade with confidence that your funds are safe and secure. Their customer service and technical support team also ensure that any queries are dealt promptly and efficiently.
With the HFM Trading app you can also trade CFDs on Gold on the GO.
Some additional advantages are.
– One Wallet, multiple accounts: keep all your trading in one place and manage your accounts effectively, all in-app.
– Customized trading: place your trades easily and flexibly in amount, lots or units
– Simple funding and fund management: deposit, withdraw and transfer between your accounts with ease.
– Access a detailed history of each trade and analyze your performance
– Fast, easy and secure trading
Whether a novice or experienced trader, the feature packed HFM App provides you with everything you need to trade Gold.
eToro 4.2/5
eToro is a broker that provides a user-friendly interface and complex tools to investors of all skill levels. It enables traders in the United States and the United Kingdom to trade gold with a $10 starting capital and a 0.5% conversion charge for non-US currency funding accounts. It offers multiple account funding options. For gold trading, eToro offers a 45-pip spread and a 5-pip margin for silver trading. It also charges a $10 monthly inactivity fee for investors who have not entered their profiles for 12 months. One of eToro's distinguishing features is the opportunity for traders to imitate the strategies of experienced traders using the platform's free CopyTrading tool.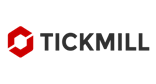 Tickmill 4.1/5
Tickmill is a well-known internet brokerage service that was started in 2014. It is governed by respected agencies, ensuring that the firm adheres to tight norms and standards and giving traders more confidence. Tickmill provides access to more than 80 CFD products, such as FX, equities, metals, and securities. It also offers three principal trading accounts, a test trading account, and an Islamic swap-free account, providing traders with several alternatives. In summary, Tickmill is a respectable and reliable broker offering various products and account options.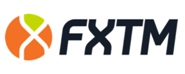 FXTM 4.0/5
FXTM offers three gold trading options. This makes it an excellent option for Forex traders trying to expand their portfolios with gold and gold bulls searching for cross-border exchange possibilities. The commission-based Electronic Communication Network (ECN) account has a baseline spread of 5.0 pips and an average spread of 33.0.

AvaTrade 3.9/5
AvaTrade is a reputable gold broker well renowned for its strong training materials. With more than 40 courses and 200 videos to guide beginning traders, the firm's SharpTrader program has gained much popularity. Moreover, AvaTrade offers 24/7 support in multiple languages, making it a good solution for investors who want guidance with their trading. Regarding the gold market, AvaTrade provides the XAU/USD pair with a good spread of 34.0 pips compared to other brokers. Over 350,000 customers have trusted the firm, and it is overseen by many agencies, including its principal regulator, the Bank of Ireland.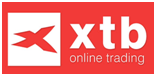 XTB 3.0/5
The user-friendly interface of XTB, which offers quick execution and sophisticated features, makes it a popular option for gold trading. The platform is accessible over the web as a desktop and mobile application and is browser-compatible. Before using the platform for actual trading, traders may test it out with an XTB demo trading.
Both novices and experts may benefit from XTB's gold trading possibilities, which have a variety of assets accessible and no minimum deposit requirements. The website supports various deposit options, and gold trading is accessible 24 hours a day, seven days a week.
Bottomline
When investing in gold, choosing a broker you can trust is essential. You can find a gold broker that meets your needs and helps you achieve your investment goals by considering fees, investment options, customer service, and educational resources.
According to our research the best overall Gold trading broker taking into account a variety of factors such as trading accounts, support, trading platforms and regulations is HFM followed very closely by eToro.