HTML5 is the latest iteration of hypertext markup language, serving as the development language for structuring and displaying digital content online. It is the recommended version by the World Wide Web Consortium (W3C) before the new HTML Living Standard, which will receive ongoing minor tweaks.
HTML5 has played a crucial role in the world of mobile connectivity and entertainment. Its agility enables developers to design flexible web applications with fully responsive user interfaces, optimizing the viewing experience based on the user's device and screen size.
One area in Nigeria's entertainment sector that has experienced significant growth due to HTML5 technology is online gaming. Let's explore the impact of HTML5 on mobile and online gamers in the country.
Nigeria's casual gaming scene is on the rise
Nigeria's casual gaming scene is flourishing, with the market valued at over £6 million at the end of the previous year. It is projected to grow at a compound annual growth rate of 9.69% until 2027, reaching a value of nearly £10 million. App downloads were close to 19 million by the end of the previous year.
Nigeria boasts the highest number of active internet users on the continent, with over 109 million potential gamers, of which 70% are under the age of 30. This demographic presents ideal targets for HTML5 casual games.
Popular casual gaming apps in Nigeria include titles already established in the European and North American markets, such as Candy Crush Saga and Brick Crush. Additionally, games inspired by billiards and solitaire have gained popularity. These factors indicate that the Nigerian casual gaming market is still in its early stages, offering ample opportunities for HTML5 game developers.
Although the Nigerian iGaming industry is considered relatively nascent compared to well-established jurisdictions like the UK and Scandinavia, the adoption of HTML5-powered online casinos is improving access to iGaming sites for Nigerians. Modern slots are built in HTML5, aligning perfectly with the rising adoption of smartphones and tablets in the nation.
HTML5 game developers have a monstrous target market in Nigeria.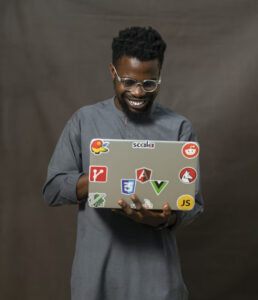 With such a strong pool of millennial and Gen Z gamers to tap into in Nigeria, it's no surprise to see HTML5 turbocharge the country's Esports industry. Competitive video and online gaming are certainly among the fastest-growing subsectors in Nigeria's gaming industry. HTML5 has enabled developers to design and build cross-platform Esports titles suitable for a plethora of operating systems on desktop, laptop, smartphone, and tablet devices. The beauty of HTML5 is that developers of Esports titles now only need to code a game once before rapid deployment across multiple platforms.
It's also fair to say that cross-platform HTML5-powered PC games are much easier for publishers to promote. Each time a new HTML5-based game is launched, publishers can focus on building a single, static website or web application as marketing material to millennial and Gen Z consumers for each new release. As these titles are designed to be playable across Windows, iOS, Linux, and other operating systems, publishers can simply publish a single URL to Nigerians and other gamers worldwide.
Some reports have claimed there are upwards of 60 million Esports players across Nigeria already. However, Gamr revealed the figure is much smaller than this, standing at over three million. As the world's second most populous nation, it seems HTML5 will only help to accelerate Nigeria's rise as a gaming behemoth. With broadband penetration reaching almost half (48%) of the population – almost all connected using smartphone and tablet devices – the power of HTML5 is laid bare.