As part of Techpoint Build 2021, we put out a call, asking the public to nominate outstanding startups in various categories. This included financial inclusion, mobility and logistics, edtech, and electronic payments.
The Techpoint Editorial team also chose startups and VCs that had recorded impressive activities in the period under review.
After a keenly contested affair, the winners of the Techpoint Awards were announced today during a dinner. Without further ado, here are the winners.
Categories judged by an independent panel
The startups that emerged as winners in these categories were picked by an independent panel of judges.
Most Outstanding Financial Inclusion Company 2021
This award was given to the startup that had done the most to advance financial inclusion in the country.
Winner: Paga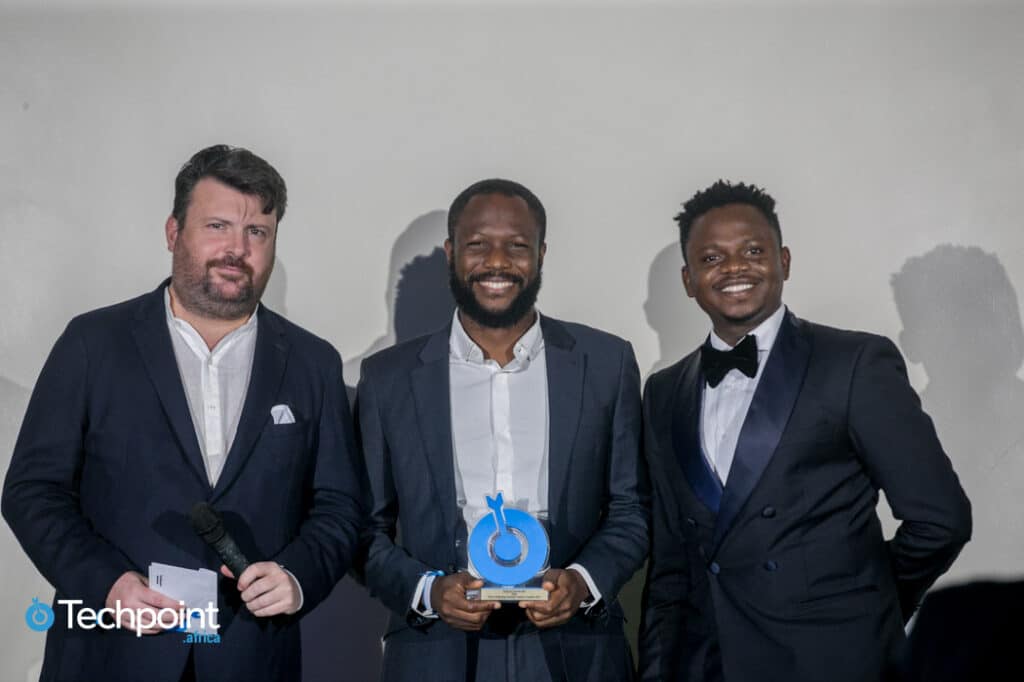 Founded in 2009 by Tayo Oviosu and Jay Alabraba, Paga has been at the forefront of promoting financial inclusion in Nigeria.
Most Outstanding Mobility & Logistics Company 2021
Mobility and logistics are essential for the movement of goods and humans. This award was given to the startup that innovatively solves this problem.
Winner: GIGL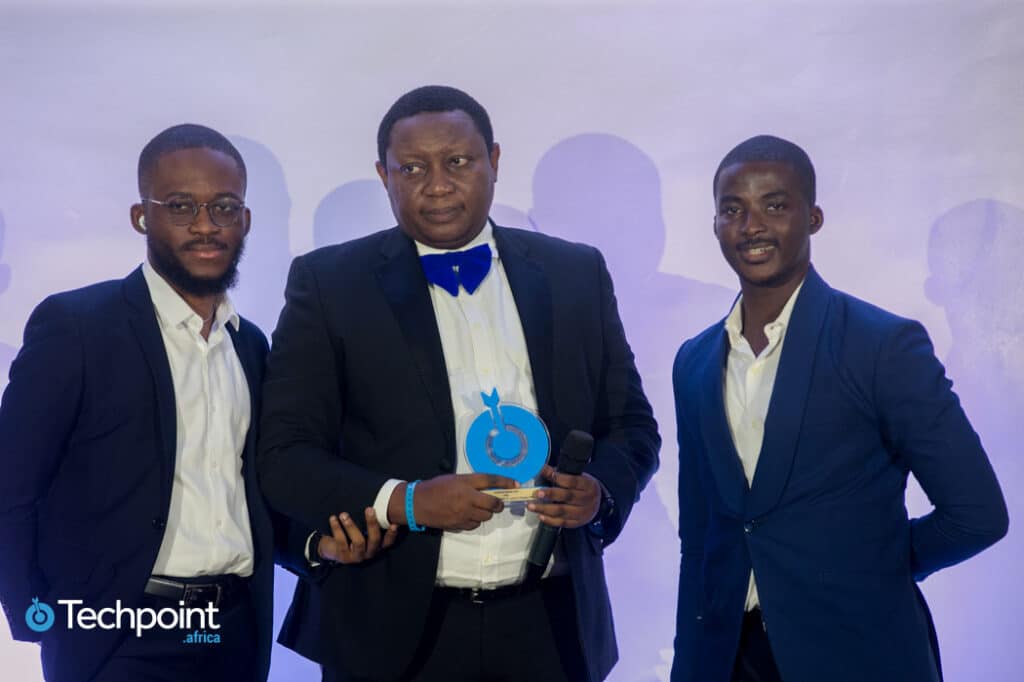 GIG Logistics (GIGL) emerged as the winner of this category. The company, an arm of the GIG Group, builds products and services powering mobility and logistics in Nigeria.
Most Outstanding Electronic Payments Company 2021
If you threw a stone into a gathering of tech founders, it would most likely land on an electronic payments founder.
This category, which is a subset of the fintech industry, was created for startups that have done the most to push Africa's payments infrastructure into the future.
Winner: Flutterwave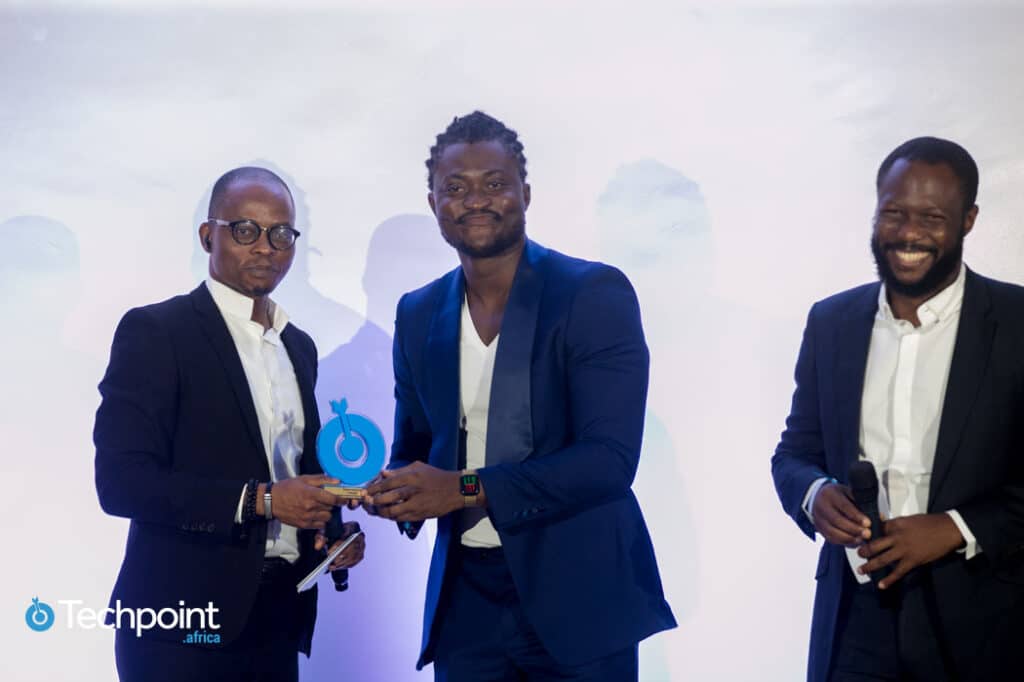 Flutterwave caps off an eventful year as winners, following it up with their unicorn milestone achieved in 2021.
Most Outstanding Education Company 2021
Education is vital to the growth of nations and economies, and Africa's educational sector has not kept up with other parts of the world.Advertisement
Winner: uLesson
Founded in 2019, uLesson provides educational lessons for secondary schools in West Africa. It is also one of the few edtech startups to have raised significant figures from investors, raising over $25 million since its launch.
Most Outstanding Crypto Exchange 2021
Despite a ban on transacting cryptocurrencies in Nigeria, the sector has witnessed tremendous growth year on year. The winner of this category was considered the most outstanding by the judges.
Winner: Patricia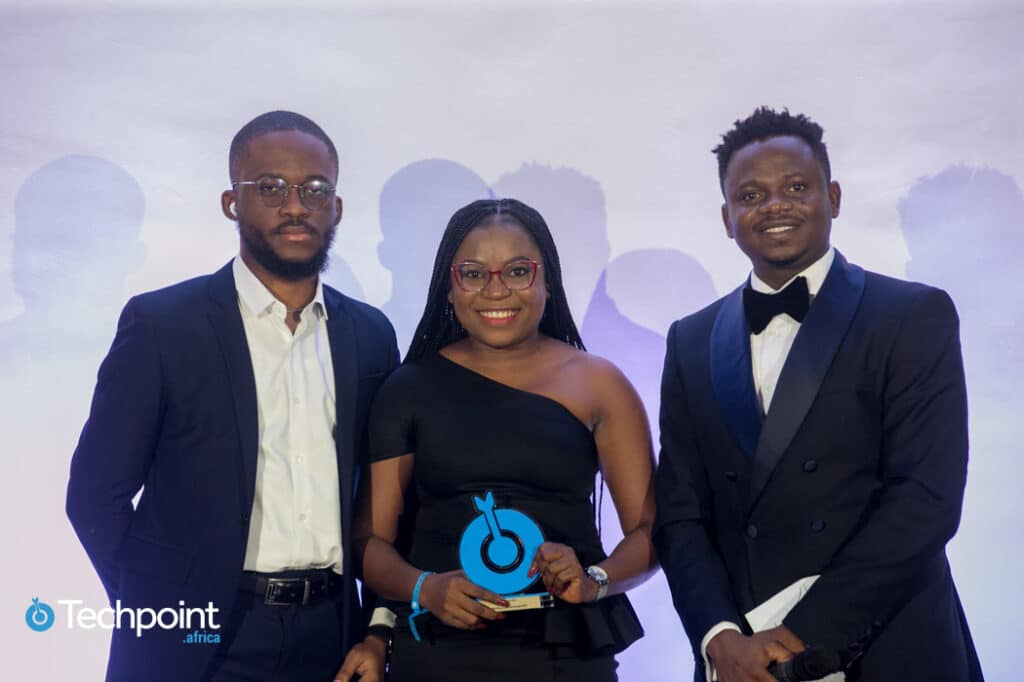 Patricia emerged as the winner of this category. The startup, founded by Hanu Fejiro Agbodje, was recently a sponsor of Nigerian reality TV show, Big Brother Nigeria.
Most Outstanding Alternative Use of the Blockchain 2021
Cryptocurrencies are not the only uses of blockchain technology. Therefore, this award was created to celebrate startups building solutions on the blockchain apart from cryptocurrency.
Winner: Xend Finance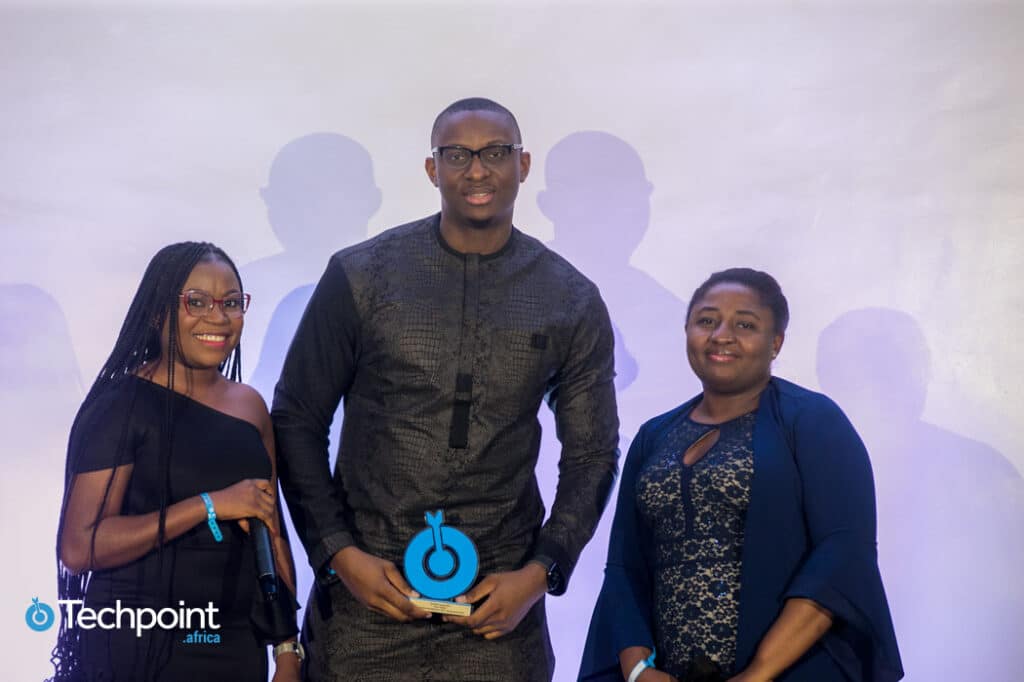 Xend Finance provides a way for users to save using decentralised finance. Last year, the startup raised $2.2 million from investors such as Binance and Google Launchpad, among others.
Most Outstanding Healthtech Company 2021
Health, they say, is wealth, and without these startups ensuring that we are healthy, there will be no ecosystem to build. This award was given to the startup doing the most in the healthcare industry.
Winner: 54gene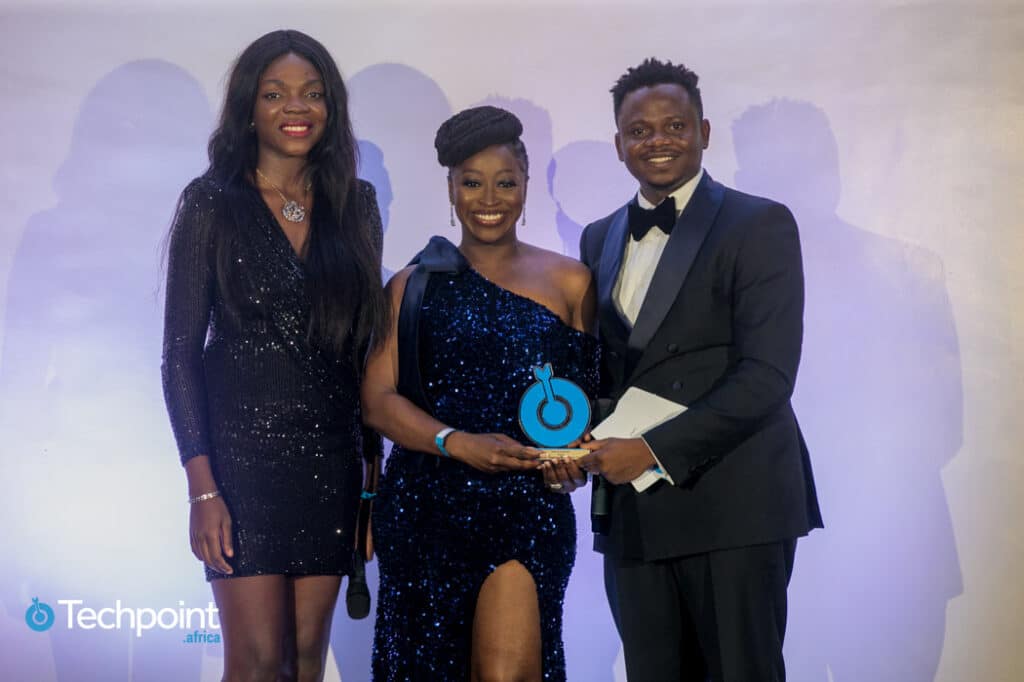 For its work in genomics, 54gene clinched this award. Towards the end of 2021, it announced the launch of 7RiverLabs, its on-demand diagnostics solution.
Most Outstanding Marketplace Company
This award was presented to the startup providing an easy way for Nigerians to buy and sell online.
Arteasy Nigeria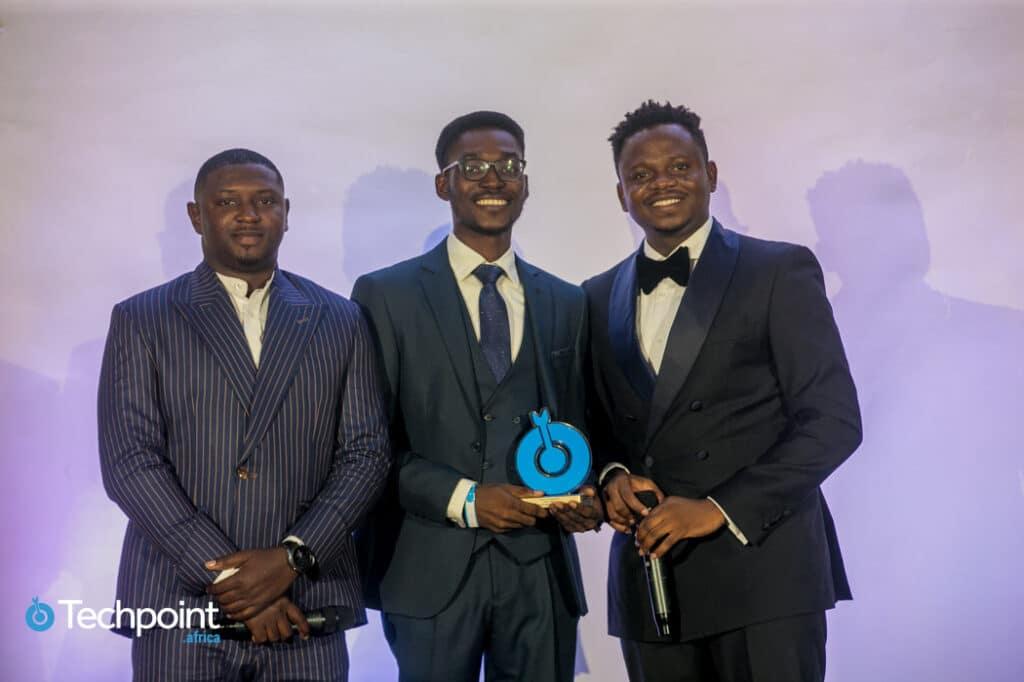 Arteasy provides a way for Nigerians to buy and sell art supplies.
Most Outstanding Agritech Company 2021
Food is one of humanity's basic needs, but Africa is plagued by rising food inflation and an absence of affordable food for most of its populace.
Winner: Releaf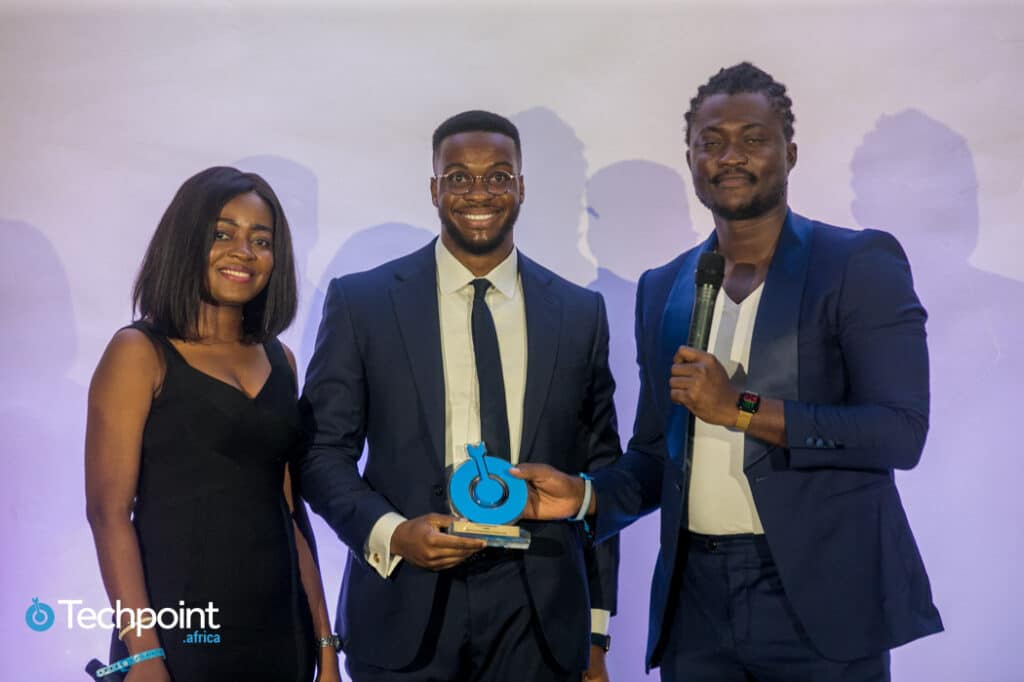 After graduating from Ivy League institutions, Ikenna Nzewi and Uzoma Ayogu returned to Nigeria to build Releaf. After several iterations, the company now produces proprietary hardware and software solutions for their users.
Newbie of the Year 2021
New startups are founded every year, and many of them fly under the radar while others fail. This category featured startups founded in 2021.
Winner: Thepeer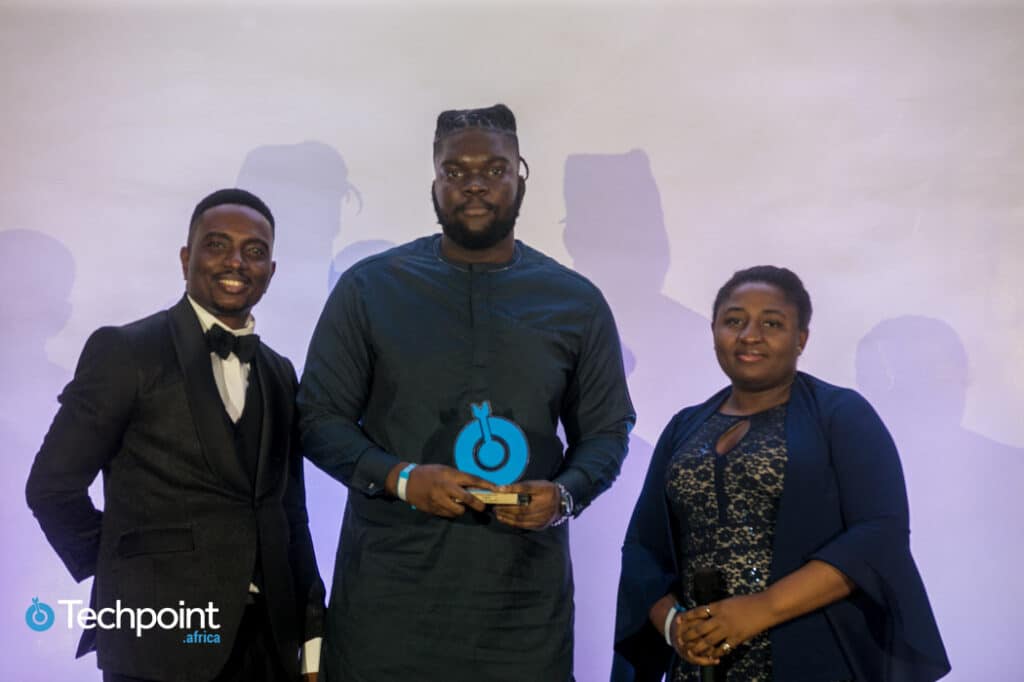 If you've ever felt like doing a transaction between two of your favourite startups, say Flutterwave and Risevest, then you'll love what Thepeer is building. Backed by Flutterwave, this startup is building the infrastructure that enables companies to interact seamlessly with each other.
Editorial Choice Awards
Having covered startup activities over the last seven years, Techpoint Africa's editorial team picked the winners in this category.
Startup of the Year 2021
What startups were the most innovative in 2021?. Techpoint's editorial team judged the winner of this category as the standout performer.
Winner: Piggyvest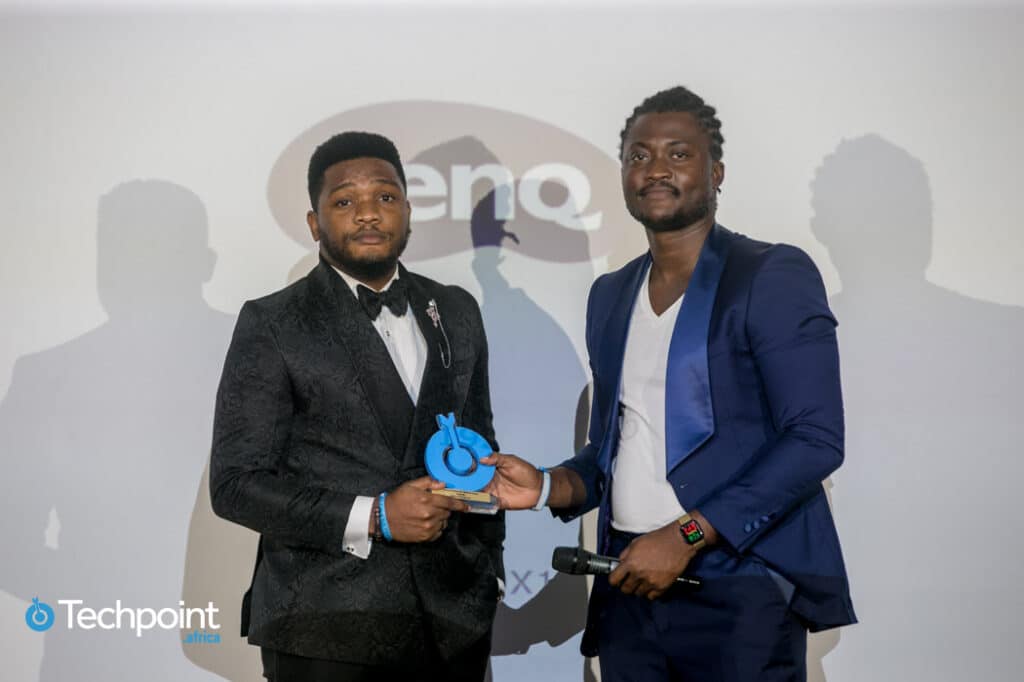 Piggyvest provides an easy way to save and invest with just a smartphone to its over 2 million users. Built in response to a tweet, the startup reported that it paid over ₦242 billion (~$589 million) to its users in 2021 alone.
VC of the Year 2021
Venture capitalists are essential to the success of the tech ecosystem providing money, valuable networks, and support to the entrepreneurs.
Winner: Ingressive Capital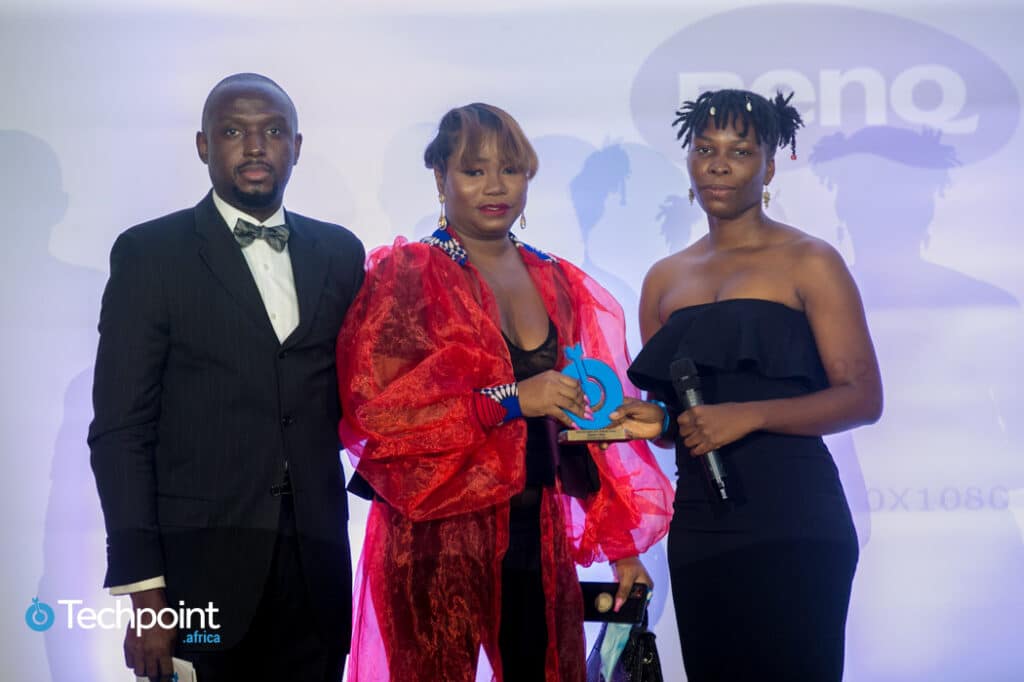 Ingressive Capital was founded by Maya Horgan Famodu in 2017 and has backed over 50 startups including Paystack, Bamboo, SeamlessHR, Cova, and Payday.
Audience Choice Awards
The winners of these awards were decided by votes from the audience.
Nigerian App of the Year 2021
The "Nigerian App of the Year" category was created to recognise a startup built by Nigerians for Nigerians (Thank you Abraham Lincoln).
Winner: Abeg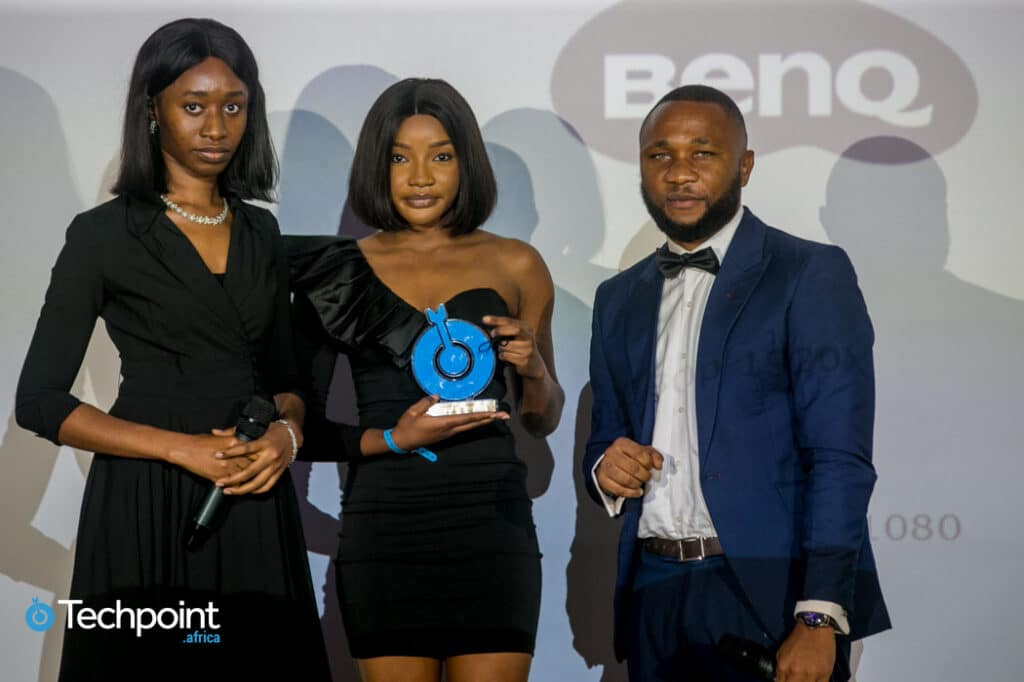 Abeg is a fintech startup that makes it easy to send money to your peers. Abeg was also a sponsor of the last edition of Big Brother Naija.
Tech Influencer of the Year 2021
Influencers can sway the decisions of their audience who trust them as a result of their experience or expertise.
Winner: Fisayo Fosudo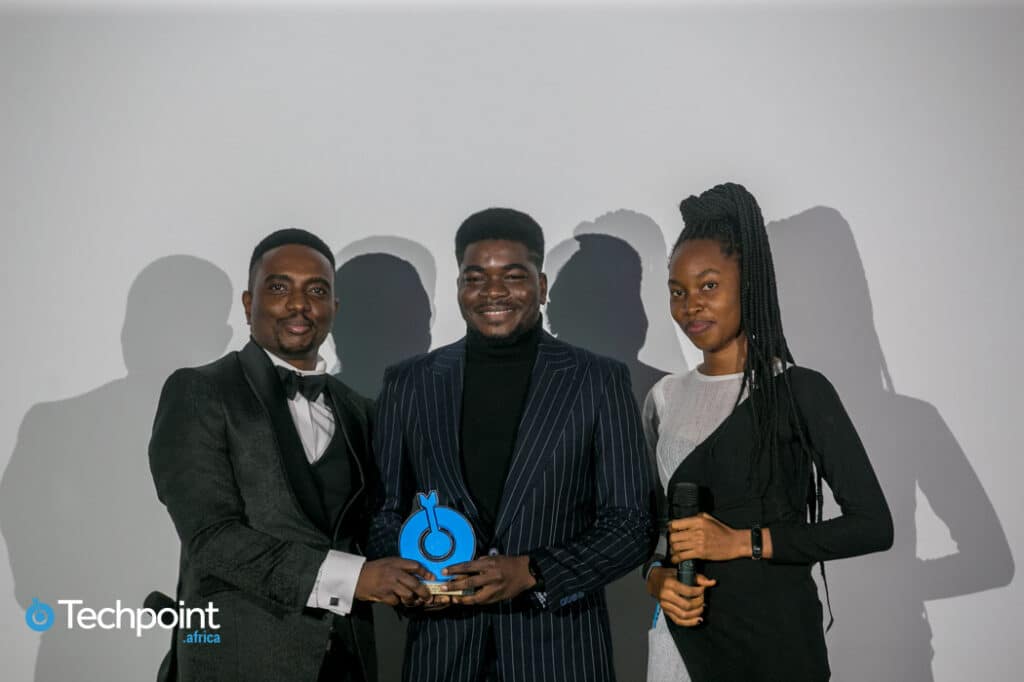 Fisayo Fosudo was the winner of this category. Fosudo is a visual storyteller and tech YouTuber who has worked with some notable brands in the country including First Bank of Nigeria.
Source: techpoint.africa