Opening in Lagos the second edition of the only fashion runway show ever dedicated to Plus Size Models and Apparels. In the light of realities, this will be the first TRULY African fashion runway show! African culture celebrates the healthy looking plus sized woman. She is the everyday woman in the African Office, Shop, Marketplace and on the streets.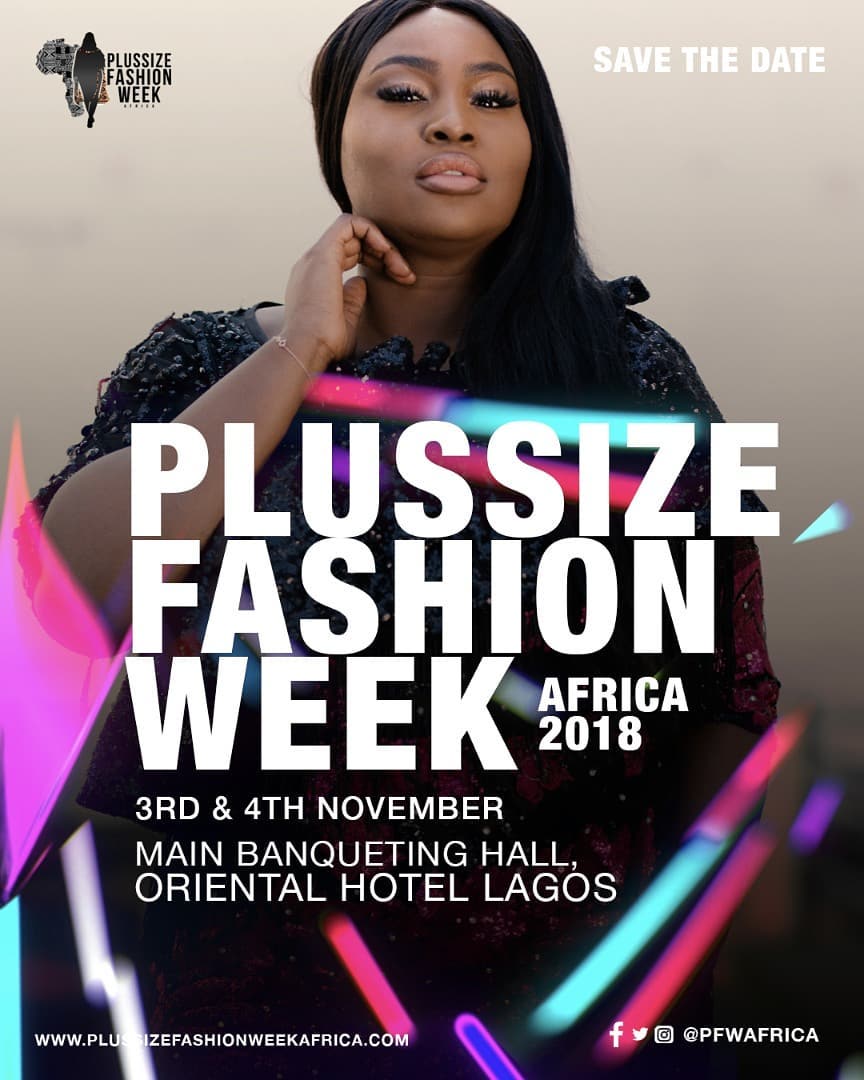 Western Fashion Trends has tended to alienate the plus sized African woman, almost to the point of stigmatizing her body size. This fact has tended to question the integrity of conventional African Fashion runways with 'zero' sized models strutting the runways being viewed by audiences, 85% of whom are plus sized! This tended to create a divide, between the audience and the fashion show.
To Bridge this gap and put the real needs of the average African woman on the runway, the Plussize Fashion Week is finally born, thus bringing an African Fashion Feel to an African Audience.
The Plussize Fashion Week is poised to celebrate the African Woman's Body, while not excluding zero-sized and other sized models and apparels as well. It also not a female exclusive fashion show, male apparels and models are also to be showcased.
…
Plussize Fashion Week (PFWAfrica®) Founder and Executive Producer; Temi Aboderin-Alao is the Creative Director of JPKouture By Hadassah which is the high end plus size fashion brand, C.E.O of JPKingdom a ready to wear one stop shop for plus size women and Golden Curvy agency one of the first plus size modelling agency in Nigeria, which was found in 2011.
Sat, Nov 3, 2018, 3:00 PM
Sun, Nov 4, 2018, 10:00 PM
LOCATION
Lagos Oriental Hotel
3 Lekki – Epe Expressway
Lagos.
Organizer of PLUSSIZE FASHION WEEK 2018