AFCON Success Could Continue Wider Nigerian Growth on Global Stage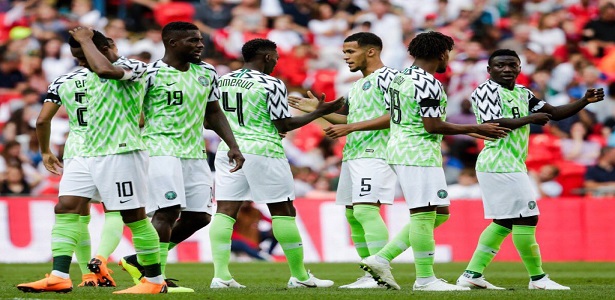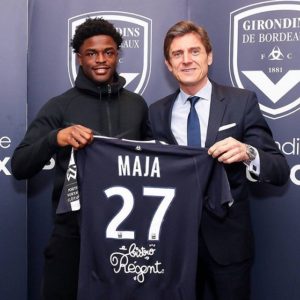 Source: Josh Maja via Facebook.
When Nigeria stormed to victory at the African Cup of Nations in 2013, it sparked hopes that it could begin an era of continental dominance. While that was more borne out of idealistic dreaming rather than a sense that Nigeria had inherited a golden generation, few would have anticipated that the Super Eagles would fail to qualify for the subsequent two AFCON tournaments. Since that 2013 success, Nigerian culture has continued to flourish on the global stage. A 2019 AFCON title would see Nigeria established as the continent's foremost footballing power, complementing the nation's growth in film, music and business.
While the phrase 'golden generation' can be thrown around too generously, there is a more grounded hope that Nigeria's ranks of rising starlets can truly build something special. Much of that may hinge on whether Nigeria can convince some prospects of dual nationality to commit to the Super Eagles or retain commitments to some of football's more traditional international heavyweights.
Josh Maja is one such example, with the promising striker plucked from third-tier side Sunderland in England by French top-flight club Bordeaux. Maja is eligible for international football for both England and Nigeria, with the Super Eagles set to cap the forward in 2017 until Burkina Faso pulled out of a friendly.
Since 2017, Maja has flourished at Sunderland and his stock has risen. While a flurry of goals in Ligue 1 would see England court the forward more strenuously, Maja may still consider his international prospects better served with Nigeria. With Maja set to link up at Bordeaux with a now-established Super Eagle in winger Samuel Kalu, Nigeria may have the edge in securing the future of a potential star.
The potential of dual-nationality stars
Nigeria have already capped England-born players in Ola Aina and Semi Ajayi in recent years, while the Super Eagles retain hopes of convincing QPR midfielder Eberechi Eze to swap England's U20 side for Nigeria's first team. As with Maja and Aina, Eze was invited to train with the Super Eagles and was likened to current midfield general John Obi Mikel.
Securing the international future of these hot prospects has multiple benefits. The footballing advantages are obvious; by convincing these players that Nigeria are building a long-term project with them at the heart, the Super Eagles stand a much better chance at the AFCON. Also, these players with dual nationality inevitably attract a wider audience because they have two sets of international fans following them with keen interest.
The success of Nigerians in the worlds of sport and entertainment helps to encourage a growing number of global businesses to invest in the nation. In 2017, American companies alone invested well over $1 billion into the Nigerian economy. In the past decade, global chains like KFC, Domino's Pizza and Cold Stone Creamery have all popped up in parts of Nigeria with intentions of expanding across the country. For a long time, Nigerians were excluded from the no deposit sign-up offers from online casinos, but some online slot providers like Wink Slots allow Nigerians to access their range of games.
The company behind Wink Slots is based in Gibraltar, demonstrating the extent of global attraction that Nigeria commands. This kind of overseas investment has helped to ensure that Nigeria is the strongest economic power in the continent, surpassing the economy of South Africa. Part of Nigeria's ability to attract diverse and deep foreign investments is driven by its sporting and cultural output.
Taking on the world
If Maja becomes a key player for both Bordeaux and Nigeria, he stands a chance of becoming a household Nigerian footballing name in the manner of Mikel or Jay-Jay Okocha. This would be emblematic of a wider trend in which those of Nigerian heritage are making significant impacts on global stages. Actors John Boyega and Chiwetel Ejiofor featured together in Nollywood production Half of a Yellow Sun in 2013, with both men of Nigerian descent since going on to become household names across the world.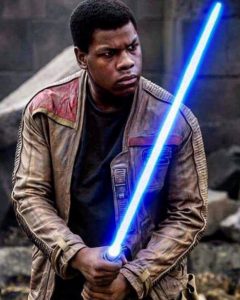 Source: John Boyega via Facebook.
Ejiofor has subsequently featured in Marvel film Dr Strange and is set to take on the prestigious role of Scar in Disney's upcoming remake of The Lion King. Boyega's rise to fame has been astronomical as a result of his role in Episode VII and VIII of Star Wars, with the London-born actor having expressed a desire to further reconnect with his Nigerian heritage by investing some of his newfound fortune back into Nollywood productions.
Wizkid has enjoyed the musical equivalent of Boyega's meteoric rise to fame, with the Lagos-born singer collaborating with megastar Drake on the hit 'One Dance'. That track topped charts in 15 countries, with Wizkid's success helping to shine a spotlight on the burgeoning music scene in Nigeria's capital. Success for cultural ambassadors encourages businesses and fellow artists to invest more keenly in Nigeria's future.
With Nigerians making waves in the film and music industry, and with global companies choosing to invest and make their products available in Nigeria, perhaps the time is right for Nigerian sport to receive a similar boost. A young generation of emerging stars will fancy their chances of success in Egypt this year, with that success enabling the team to set their sights higher for the 2022 World Cup.
Nigeria may not currently boast a plethora of established footballers, with Al-Nassr's Ahmed Musa and Arsenal's Alex Iwobi among the most recognizable faces in the squad. That lack of an old guard enables this young squad to grow together, with the 2019 AFCON the ideal time for these players to strut their stuff in a tournament environment. The world is still waiting for an African side to reach a World Cup semi-final for the first time, but a Nigeria side buoyed by continental success could be pioneers in 2022.