There is more to Adamawa State than its exasperating politics. Nature so loved this north-eastern state that it blessed it with some of the wonders of the world. Sample the breathtaking mountain range cut through in places by sweeping valleys.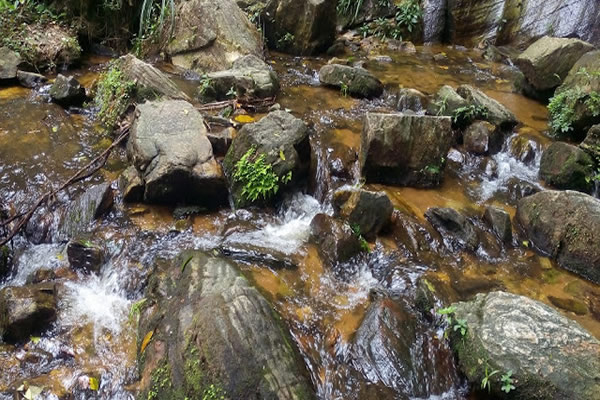 On its eastern border, you can even behold the scenic formations of the Republic of Cameroon. Then consider the hot spring spewing out of the Gyakan village earth about as hot as the water in your electric kettle brought to a boiling point. It runs unceasingly all the year round, forming a large and deep body of water, all its own, and flowing downstream to join another, larger water body.It is likely that the all this charmed the Germans who in the 19th century ruled this part of Africa before the British in their turn took over following the Berlin Conference.
Gyakan folks quartered in Lamurde local government council of the state believe their hot spring is unique. They may not know how the earth heats up water and pushes it out to the surface but the Gyakan are sure that the hot spring in their domain is therapeutic and can cure a number of diseases that have rattled the skulls of the best medical professionals in the world.
Ruwan zafi, as the locals call it in Hausa, meaning 'hot water', has held many a visitor spellbound. They hear it rumbling out of the ground even as they gaze at the grandeur of the mountain range. Many come to experience the charms of Gyakan hot spring and return another day to do it all over again.
The Gyakan and virtually everybody in the local government are proud of their ancient spring. They speak enthusiastically of its mysteries and its curative properties. They are thankful that nature counted them worthy of such an endowment.There are plans by the Lamurde local government, we learnt, to beautify the location of the hot spring to make it worthwhile for the numerous visitors to the area.
Lamurde hot spring is part on the world popular Sukur Cultural Landscape, which consists of a palace, villages, and the remains of an iron industry. The place was designated a UNESCO World Heritage site in 1999 and has since become one of the top tourist destinations in Nigeria.
Mother Nature will appreciate it.