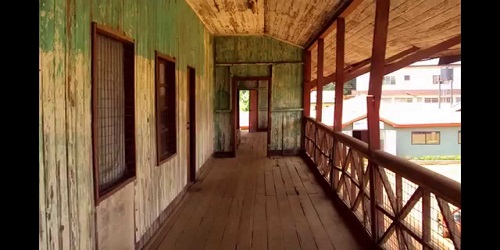 Mungo Park House was erected by the Royal Niger Company (RNC) in 1886. The Kwale Game Reserve is located in the coastal part of Kwale in Delta State. It is a rainforest vegetation and swamps full of reptiles and water animals – red river hog, sitatunga, and freshwater cum pond water fish. It was built to keep alive the memory of Mungo Park, a Briton who 'discovered the source of the River Niger'. But sadly enough, he died in 1806 where his boat somersaulted somewhere in new Bussa, Niger State.
And for this singular act, the RNC members, mostly made up of traders that included that Lander Brothers, erected the building and named it after Mungo Park, as a mark of honour, being the first English explorer that attempted to discover the source of the River Niger. Thus, Asaba became the administrative headquarters of the Southern Protectorate, while Lokoja served as the military headquarters.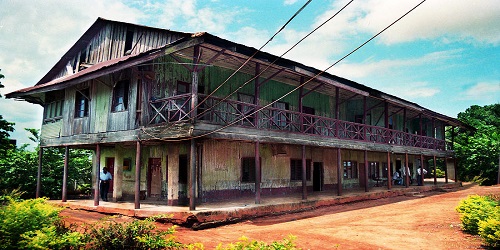 The long winding Nnebisi road in the historic city of Asaba holds fond memories for residents of the 'big heart.' It is reputed to be named after one of the founders of Asaba. It is a commercial beehive that hosts the now rested Asaba textile mills, the Grand Hotel, monuments attesting to the presence of colonial overlords in the pre independence era, and other majestic looking historical buildings.
But one monument that makes it a cherished destination for most tourists, is the elegant century old edifice known as Mungo Park House, just a stone throw away from the architectural modern masterpiece of Grand Hotel: an amazing brief sequence of the old and the new.