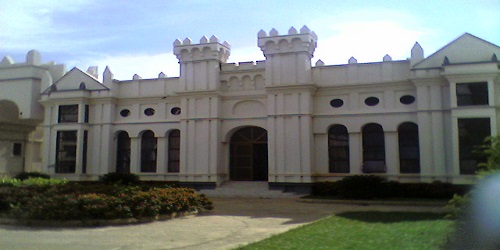 The Gombe Emirate is a traditional state in Nigeria that roughly corresponds in area to the modern Gombe State. Gombe state also contains the emirates of Dukku, Deba, Akko, Yamaltu, Pindiga, Nafada and Funakaye. The current Emir of Gombe is Alhaji Abubakar Shehu Abubakar III, who acceded on June 6, 2014. The late Emir of Gombe, Alhaji Shehu Usman Abubakar, had been Emir since August 1984.
The Gombe emirate was founded in 1804 during the Fulani jihad by Buba Yero, a follower of Usman dan Fodio. Buba Yero made Gombe Aba his headquarters for a campaign against the Jukun settlements of Pindiga and Kalam, followed by extensive raids in which he went as far as Adamawa on the other side of the Benue River. Further lands were subdued by his son, Muhammadu Kwairanga, Emir of Gombe from 1844 to 1882. The Gombe emirate at one time extended from Gombe Aba to Jalingo, but in 1833 the Muri Emirate was created from part of its territory to form a state for the Emir's brother.
During the reign of Emir Zailani (1882–1888) a religious zealot, Mallam Jibril Gaini, established himself at Burmi on the border between Gombe and Fika. Gaini managed to hold out for years against the combined forces of Gombe and neighboring emirates, and was finally defeated and exiled by the British Royal Niger Company in 1902. The British conquered Gombe at the battle of Tongo in 1902. They moved the capital of Gombe to Nafada in 1913, and moved the capital again in 1919 to the present Gombe town. Waja was separated from Gombe in 1930 to become an independent District. However, the Waja headmen chose Sarkin Yaki of Gombe, brother of the former Emir Umaru dan Muhammadu, as their chief.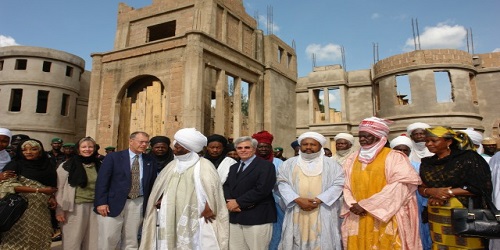 Post-Colonial Era
The British had set up the Gombe Native Authority system, which continued to function after independence in 1960. In 1976, the military regime of Olusegun Obasanjo broke up the Native Authority into the Gombe, Akko and Dukku Local Government Areas. In 2002, Gombe State Governor Abubakar Habu Hashidu broke up Gombe Emirate into parts, ruled by 2nd Class Emirs and two Senior District Heads.
The following year Governor Mohammed Danjuma Goje created two additional Senior District Heads. This has reduced the authority of the Emir at a time of increasing conflict between farmers and nomadic Udawa herders, compounded by violence from extremist religious groups.