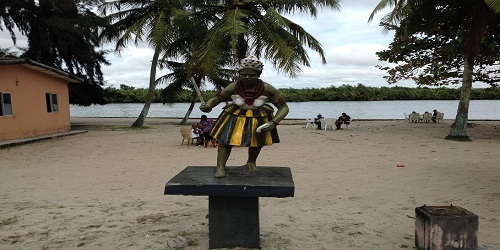 The Port Harcourt Tourist Beach is the most popular one in the city. This beach is actually manmade and was created in 1988 along the Kolabi Creek line. The designers of the beach created a serene environment for tourists. Visitors to the beach can enjoy the white sands and waves. They can have a picnic on the sand and then take a walk through the hiking trails.
The local government has worked hard to preserve the area as an increasing number of visitors come to Tourist Beach each year. One of the big attractions of this beach is that it is right on the edge of the city. After a day at Tourist Beach, the weary traveler can have dinner at one of Port Harcourt's wonderful restaurants and enjoy the local nightlife.
The city of Port Harcourt is marked by beautiful African coast line which leaves everyone stunned by its picturesque beauty. Port Harcourt Tourist Beach is the only man made beach in this stunning city. This beach was made keeping in mind the needs of tourists in the city. You will be impressed by the white sparkling sands and gorgeous clear sea waters.
Whether you are planning your honeymoon or you want to spend a refreshing family holiday, all your holiday needs will be served very well in this amazing place. There are many restaurants which serves delicious sea food. This beach is particularly picturesque at evening when million shades of African sunset shower on the skies and waters.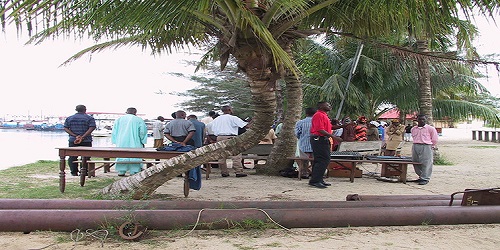 One place you definitely have to visit when in Port Harcourt is the amazing beach located in the Kolabi creek in old Port Harcourt. Drive through the apartment lined streets of the old town to the sandy beach that is the most popular of Port Harcourt many creek-lined beaches. You can play in the cool water of the beach, listen to the local sounds of highlife and modern music from any of the bush bars on the beach.
You can also partake in local delicacies of palm wine, assorted spicy meats and other local dishes. Many tourists come here to play volleyball or beach football, take boat rides, go horseback riding, watch boat races or dive in the cool waters.