4 Ways how Tech and Business could combine over the next decade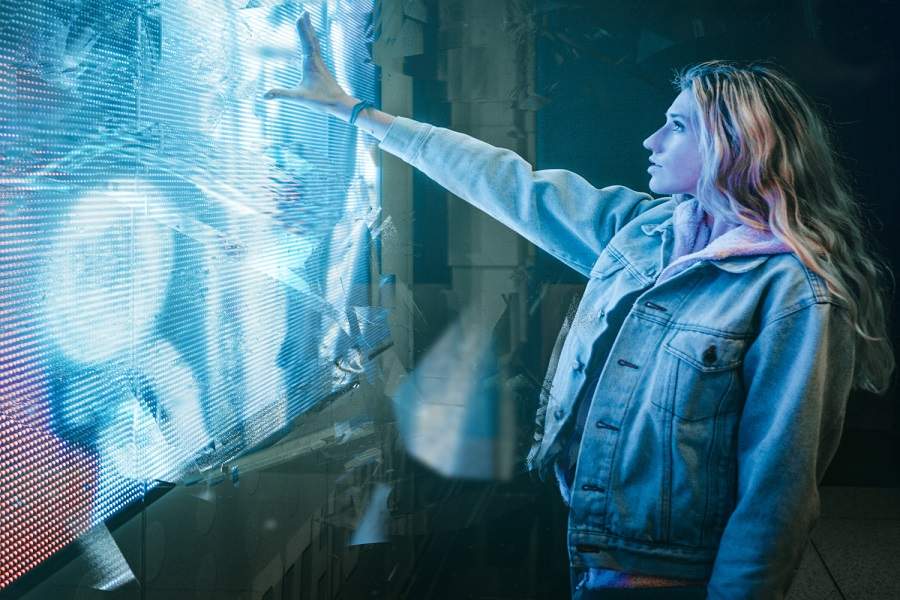 The start of this decade hasn't come quietly. To many people, it feels as if their world has been turned upside down, the Covid-19 epidemic changing society and altering the way we see the world.
But, if there's one thing that humans are very good at, it's looking towards the future. The 2020s will bring their own challenges, as each decade has in the past, and it's our job to anticipate what will happen and prepare accordingly, not least in the business world.
Here are four predictions for the next ten years, and the combination of tech and business is going to influence the way we do things.
eSports is going to get huge
The way we seek entertainment has been changing for years. Even before the crisis, people in the U.S. were increasingly more likely to watch a movie at home than go to the cinema, for example.
In the gaming world, a similar trend was happening with online gambling – sports betting apps and online casinos gave people the chance to place a bet on their phone, rather than head to a bricks-and-mortar establishment.
The next big thing is likely to be eSports. The techy sport world is already big business, with the Fortnite World Cup winner earning a cool $3m in 2019. As people are unable to attend live events, the trend is likely to accelerate: and eSports companies have a big advantage – they can stream the event live to people's homes and nobody has to come into physical contact with each other. They can even tweak the rules as they see fit, so that it's more exciting.
What's more, social media platforms such as Twitch offer fans real-time interaction with their eSporting heroes. While they might wait forever for a Twitter response from LeBron James, certain Twitch fans can be treated to a VIP live stream with eSport superstars, much like being in the private area of a nightclub.
The growth of Blockchain – with security measures
The end of the 2010s brought talk about Blockchain becoming mainstream, with 5G quickening its use in technology and cryptocurrencies competing with real-world money.
The vehicle towards making this happening is decentralisation, however, this will have to be harnessed in some way.
To summarize, this is when something is not owned or controlled by another entity, giving it more freedom to spread and grow. The potential to revolutionise the way trade is there, but with some extra measures.
Bitcoin, for example, has enjoyed several bull runs since its inception due to its decentralized nature. However, it's this very nature that makes it a danger in some people's minds; maybe an account can be hacked into, for example, and the holder has no way of getting the asset back.
The next decade will see the development of elaborate custody solutions for Bitcoin assets, a way of safeguarding them that doesn't involve insecure private keys. Put simply, they're third-party storage providers that hold the assets with a guarantee of security.
Decentralized apps will also feature heavily in the blockchain world, with many industries adopting them full-scale. In gaming, as an example, Ethereum games, such as CryptoKitties, have already proved a hit and the next wave of titles will see features such as reusable assets (which can be used across games), and higher transparency—reducing the risk of scams.
Like with cryptocurrencies, these apps will have to be subjected to the same custody solutions to guarantee their security.
The rise of 'auto-automobiles'
Fans of Knight Rider – get excited. The real thing is heading our way very soon, although don't expect the vehicles to be quite as intelligent as KITT.
While industry regulations will mean widespread adoption will be slow at first, the money-making potential of these machines will eventually win out.
This fleet of automobiles – in the truest sense of the word – will open up a world of possibilities, in terms of technology and investment.
These include mobile offices, where the driver can literally combine business and travel by doing work on the go, much like on today's trains.
Super sensitive in-built radar technology will also virtually eliminate the risk of road accidents, with no dozy humans around to mess things up. This will lead to major savings in car maintenance – although maybe not great news for mechanics – and, more importantly, will save countless lives.
It may also significantly improve the quality-of-life for drivers. Imagine being able to watch your favorite series instead of stressing about traffic, or getting an extra hour's sleep on a dark morning. The effect on general happiness could be profound.
There are, of course, drawbacks to consider. If driverless cars prove to be safer than their human-controlled equivalent, then it could be that manual driving is outlawed as a result. The joy of driving is something many people enjoy, and it would be unfortunate if it became a crime in some places.
Digital marketing will hit new heights
The Covid-era will accelerate marketing into new realms. The digital sphere, already used so effectively in today's e-commerce world, will really be the only marketing player, as radio, newspaper and possibly even TV ads become a thing of the past.
We've already seen the impact of clever influencer marketing campaigns on audiences, and it's likely we'll see them grow in importance as they become the ultimate peer review. People will look to see if their favourite online personalities endorse the product in question, rather than watch an old-fashioned ad.
5G applications with super low latency will also highlight slow-running websites, so companies will need to ensure that all their digital content is up-to-speed, or risk losing sales. That includes streaming HD ads directly to the user; probably having several versions made and using the appropriate one depending on the customer's demographic.
Immersive technologies, such as AR and VR, will also step up to the plate and the companies that embrace these will perform the best. Imagine trying out a new car in virtual reality – the thrill of gliding down a highway being beamed into your headset – the ultimate test drive in your head.
Of course, the above advances will need to be tempered by a focus on ethics. Society will be sensitive to ethical issues following the pandemic, so a combination of technology with compassion, such as virtual fundraising events, will be vital. There's no reason why corporations can't use cutting-edge digital media to show their contribution to society, rather than a bloodthirsty lust for profit.
A post-Covid business landscape will look different to the one that preceded it. Consumers will demand that companies show that they care about society: whether it be via ethical business practices or contributing to a good cause.
The good news for businesses is that tech can help them do that, which will foster good performance in the long term. Using 5G apps and social media, they'll be able to demonstrate their ethical outlook in a myriad of ways, whether it be via virtual fundraising events or ethical marketing campaigns.