Mom plans to adopt baby girl – then learns she's the biological sibling to her adopted son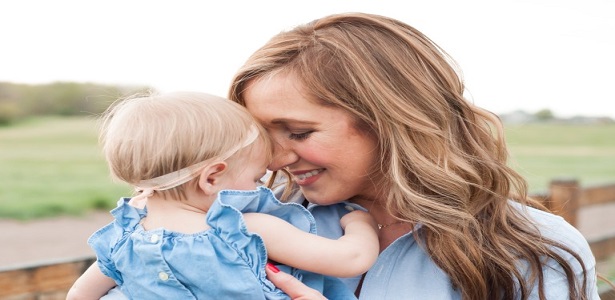 Four years ago, Katie Page was a recently divorced woman in her early thirties struggling to find her way. She wasn't where she'd planned to be at that age, but had no idea how to get to where she wanted to be. Trusting that God would help her find her way, she changed jobs and bought a four-bedroom 'fixer-upper' which she told friends was big enough for 'more' although she wasn't entirely sure what that meant at the time. Katie believes that 'God was planting seeds for what was to come ahead well before he revealed his plan.'
An Email Changed Her Life
She became a foster parent in 2016 after receiving an email from her pastor. She admits to only reading these emails occasionally which points out just how fortuitous it was that she happened to read this particular email, regarding fostering children. She had fertility issues during her marriage but always dreamed of being a mother, saying that she had  'dreamed of becoming a mother for as long as [she] can remember.' Katie adds that her 'heartfelt called to learn more' and so she attended an informational session with her own mother.
Unnamed Baby Boy
In 2016, when Katie was fostering her 4th child, a 13-month-old baby boy, a caseworker told Katie about a four-day-old boy who was abandoned, hours after birth, at the hospital without having been given a name. Katie had recently decided that she was ready to be a child's forever home, and so she jumped at the chance of fostering (perhaps even on a foster-to-adopt basis) this poor baby. Katie says, on her website 'Without much time to ponder names, I looked at the list of baby names I had been collecting over the years and decided to give him my top choice "Grayson" because by God's grace I now had a son (potentially for forever).' (1)
After a lengthy search process for Grayson's biological mother, which yielded nothing, on May 25, 2017, Katie officially adopted Grayson, who is now two years old.
Katie Page of Parker, Colorado, photographed with her newly adopted children, Grayson, 2 and Hannah, 1.
Baby Girl: Could It Be?
After officially adopting Grayson, Katie decided that she wanted to wait until he was at least a year and a half before taking in another longer-term placement, as Grayson struggles from his drug exposure. She knew that her family wasn't yet complete, but wanted to wait until he was a little older to make sure that they could both handle another child.
Around about a month after adopting Grayson, Katie received a call about a newborn girl, named Hannah, who needed a home. It was an emergency placement for a four-day-old baby girl with drug exposure that was at the same hospital as Grayson had been born at and was needing placement that afternoon. It was this serendipity that made Katie agree to take in this baby, after having to decline other potential placements in the weeks leading up to this call. Hannah's drug exposure and medical condition were identical to Grayson's so Katie knew that she could do it, after having taken care of Grayson. But when Page brought Hannah home and saw the name of the biological mother on the hospital bracelet, she noticed a similarity. 'Hmmm, that's funny their moms have the same name' Katie mused to her roommate, noting that it wasn't a very common name.
While looking over Hannah's discharge papers, she realized the birth mom had given a birth date one day different to the birth date that Grayson's birth mom had given the hospital. Katie was suddenly certain that the two babies had the same birth mom, but writes on her blog that 'Grayson is half African American with beautiful darker skin and dark curly hair [whereas] Baby Girl was pale white skin tone with straight red-blonde hair' yet she was convinced.
Meeting The Biological Mother
Hannah's biological mother was interested in visits and wanted to regain custody of her, so Katie took Hannah to meet with the biological mother. As soon as she saw the birth mother she knew immediately that she was looking at Grayson's biological mother too, but had to try to stay calm and not 'freak out' as she wrote on her blog. Small talk confirmed the facts that Katie knew, and those that she had inferred, and after this meeting, Katie received a call to tell her that what she had suspected was in fact true. Hannah was Grayson's half-sister.
The Story Continues
After Katie officially adopted Hannah on December 28, 2018, and conducted a DNA test, it was confirmed that the children are, definitively, biological siblings.
Not only has Katie Page adopted both of these lucky babies, but she plans to adopt their five-month-old younger sibling too. Katie truly is a superwoman figure and these babies are lucky to have her as their mom.