Guardiola answered the question if Manchester City could sign Messi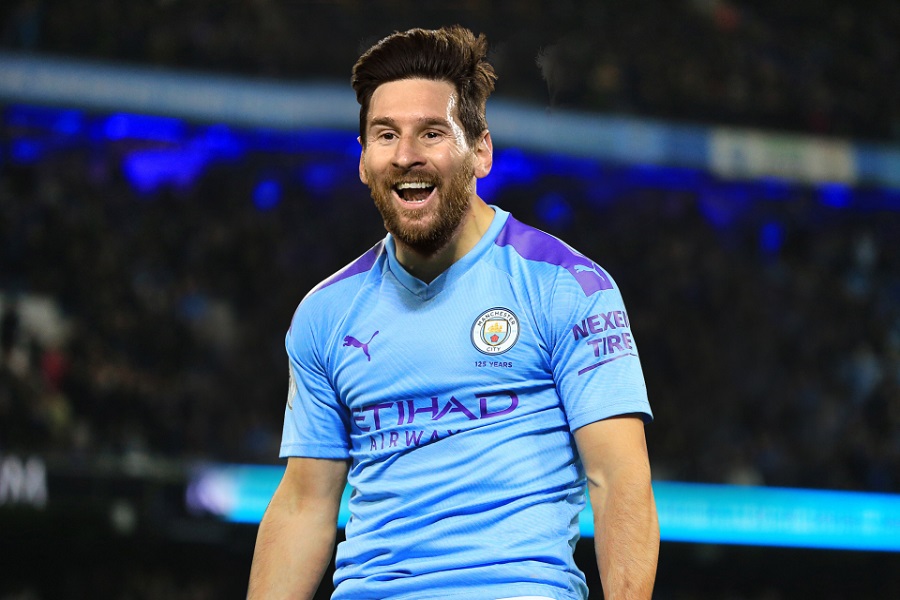 Head coach of Manchester City Josep Guardiola commented on rumors linking the club to the signing of Lionel Messi. Recall that during the week Messi publicly came into conflict with the club director Eric Abidal. The star player did not like Abidal`s words that some players were dissatisfied with Ernesto Valverde on the coaching bridge.
"Messi plays for Barcelona. He'll stay there. That's my wish. I think Messi will finish his career at Barcelona," Guardiola told the BBC at a press conference. Lionel Messi's current contract with Barcelona ends in 2021.
Petit: "Messi is not Ronaldo, he'll have problems in England"

Former Barcelona player Emmanuel Petit commented on rumors about Lionel Messi's possible move to Manchester City. You can bet on Messi or other players by choosing the best football bet online.
"Messi is not Ronaldo. Physically, Lionel is not the same machine. Ronaldo is a monster, but at the age of 32, Messi has only one or two years to play at the top level. Even playing with the great players in Barcelona, he will no longer have the same speed and dribbling. I am sure Messi knows that the end is not far off.
I do not think that Messi fits the intensity of the championship in England. He does not like being closed and fighting – in Spain, he is protected in this respect.
English fans would love to see Messi, but I do not understand why a club like Manchester City should sign Lionel at 32 or 33. If they wanted to buy it, they should have tried to do it a couple of years ago," Goal.com quoted Petit as saying.
Lionel Messi (Barcelona) – 14
Karim enzema (Real Madrid) – 13
Luis Suarez (Barcelona) – 11
Roger Martín (Levante) – 10
Ángel Rodríguez (Getafe) – 9

KaKa: "Messi can play in the Premier League"
Well-known in the past Brazilian footballer Kaka commented on the possible transition of Lionel Messi to the English Premier League.
"I think for Messi it won`t be a problem to play in the Premier League or in any of the three best championships. Of course, it depends on what he wants for his career. It is hard to imagine Lionel in another club, but he may feel that he needs a new challenge, that he wants to be the best player in the world in another team.
It is not about leaving, it is about how he will do it. When Ronaldo left Real Madrid, we were sad. However, everyone understood that he needed a new challenge. If Messi leaves Barcelona, most likely it will be the same," – quotes Kaka Sky Sports. There are platforms you can watch football online free streaming.