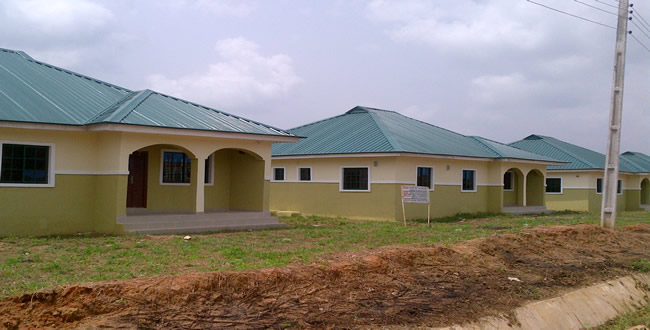 Latitude:   5.1337       Lat (DMS)                   5°4'52.46N
Longitude: 8.3381       Long (DMS)             8°20'59.7E
Elevation (Feet): 413
Population Est.:  222,980
Zipcode:  540213

History
Odukpani is a village located in the district of state
In it's efforts to sensitize farmers on improved modern techniques and methods of framing, the Council undertook an induction programme on farming techniques and credit facilities to farmers in the Local Government Area.
Pineapple Project
In the state cash crops for export strategy, Odukpani was one of the Local Government selected as pilot Local Government Areas for pineapple farm and the council has pursued he project with zeal and vigour. By the end of December, 1999 the Council had already prepared and planted 12 hectares of land with pineapple suckers and within the first quarters of this year, 15 additional hectares of land was cultivated with suckers, making it a total of 27 hectares. Although this project weighed heavily on the council's finances, it is our conviction that the end would justify the means.

The Council's broken down Rice Mill at Ikot Okon Akiba which was long abandoned, has been repaired to boost the Council's internally generated revenue.
The inter-state boundary skirmishes between the border communities of Odukpani Local Government in Akwa Ibom State has continued unabated. This situation has a devastating effect on the social and economic life of the people in the area. Just recently, many lives were lost and property estimated at N5.6m destroyed when Ikot Offiong Ebiti and Mbiabo Idere were incessantly invaded by their Akwa Ibom State neighbours from January-June, 2000.

This unfortunate situation has gulped the sum of N1.75m from Council coffers for the provision of relief materials to the refuges that are forced to sojourn with the neighbouring communities in the Local Government Area.