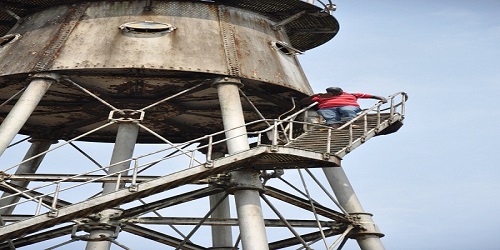 The Akassa Lighthouse was built in 1910 but actually relocated to its present location in 1912. It is located close to the seaside in Akassa, and is about 60 meters tall – making it one of the tallest lighthouses in West Africa.
Its original purpose was to guard distant ships to dock at the inland port, and it served as a delight to distant navigators as they approached shallow waters at the town of Akassa.
The Akassa Lighthouse has an architectural structure with iron staircase leading up to the lighthouse.
It was constructed like modern telecommunication masts, but quite purposeful in serving the needs of sailors in the distant past and the tourism needs of the Bayelsa people today.