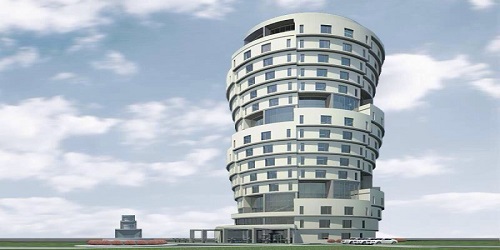 Yenagoa Ox-bow Lake is tucked at a corner of Yenagoa town, the capital of Bayelsa State, southern Nigeria. Overtime, most parts of the bean-shaped lake had been kept pristine, except for an area being dredged and sand-filled.
A neatly tarred road leads to a wide circular platform at the edge of the lake, rimmed with numerous barbecue, suya and drink vendor stands as well as well-arranged sitting chairs and tables- all set to give visitors a memorable experience at the lakeside; an experience that will keep them coming back for more.
The Ox-Bow lake in Yenagoa plays host to the rich and powerful every day, but the ordinary folk hardly have access to the tourist attraction. For a first time visitor to Yenogoa, locating the ox-bow lake, situated at the outskirt of the town's metropolis and unarguably one of the main tourist attractions of the town , is no big deal. Created by the Sylva administration, the Ox-bow Lake, with its serene and lush vegetation, is a natural and enchanting attraction that holds visitors spell bound.

The Oxbow Lake is located in Yenegoa, the capital of Bayelsa State. It is a waterfront that presents a coastal view of the capital city, and it has facilities that make it a tourist delight at all times. The waterfront is lined by local traders selling local cuisines with various BBQ grills to choose from. The lake is cool and calm with a natural mien that makes it suitable for pleasure-seekers and tourists.
The Oxbow Lake is close to a galleria of arts and cinemas, and it is also close to a five-star hotel that tourists to the lake can use. You can swim in the lake or use the boat rides among other recreational facilities within the lake park. It is open for visitation anytime of the day or year, and you only need to visit to enjoy the best that Bayelsa can offer fun-seekers.