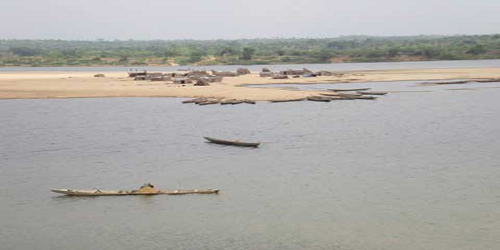 These beaches are respectively located at Unwana and Ndibe in Afikpo North LGA. The two beaches are part of extensive scenic golden sand beaches along Cross River basin. They are ideal centres for relaxation, sunbathing, swimming, sport fishing, canoe-racing, and yachting.
These golden sand beaches are one of the top attractions in Ebonyi State. They are usually a beehive of activities at weekends and public holidays as fun seekers gather there for parties and other social events. Both are ideal for relaxation, sport fishing, swimming, sun bathing, yatchting and canoe racing.
Ndibe beach is accessed from Abakaliki through Amuro/Mgbom roundabout in Afikpo. Other beaches in Ebonyi State are Ozi zza and Kpoghiri Kpo Beach all in Afikpo-North LGA.
An ideal centre for relaxation, Ndibe beach is part of the extensive golden sand beaches along the Cross River basin, and is located in Afikpo-North Local Government Area.
Combine the spectacle of the beach itself with an abundance of activities to take part in such as snorkeling, rock and shells exploration, sport fishing, sunbathing, and canoe racing and you have got one of the most well-rounded escapist beach spots in the country.