Map of Benue State
Executive Governor
Hyacinth Iormem Alia
Coat of Arms
Official Website: http://www.benuestate.gov.ng
Population: 4,219,244 (2006 Estimate) Alias: Food Basket of the Nation
Chief Judge:: Justice Aondover Ka'Kaan.
Speaker, House of Assembly: Rt. Hon. Titus Uba
GENERAL INFORMATION
Benue State was created on February 3, 1976 by the then regime of General Murtala Mohammed, out of the old Benue-Plateau State. The capital is Makurdi.
The state derives its name from River Benue, the second largest in the country and the most prominent geographical feature in the state. The present day new Benue State (after a portion was carved out to create Kogi State in August 1991) has twenty three local governments, as listed above.
Located in the middle belt of the country, Benue State occupies 34,059 square kilometreslies. It shares boundaries with six states namely; Nassarawa to the north,Taraba to the east, Cross River, Ebonyi and Enugu to the south, and Kogi on the west.
ECONOMY
Benue state is acclaimed the nation's "food basket" because of its rich and diverse agricultural produce which include yams, rice, beans, cassava, potatoes, maize, Soya beans, sorghum, millet and coco-yam. The state also accounts for over 70 percent of Nigeria's Soya beans production. It also boasts of one of the longest stretches of river systems in the country with great potential for a viable fishing industry, dry season farming through irrigation and for an inland water way through irrigation and for an inland water way.
In the area of industrialization, the state government spearheading the industrialization of the State by setting up several industries including Taraku Mills Limited, Benue Brewery Limited, Benue Burnt Bricks, Benco Roof Tiles and Ago Millers Limited in which it still retains some holding, which are gradually being privatized.
Benue is blessed with abundant mineral resources. These include Limestone, Gypsum, Anhydride, Kaolin, natural Gas, Salt, Petroleum Oil, Lead and Zinc, Barytes, Clay, Coal, Calcite, Germstones and Magnetite. Of these mineral resources, only limestone at TseKucha near Gboko and Kaolin are being commercially exploited.
TOURISM
The state possesses a rich and diverse cultural heritage which finds expression in colourful cloths, exotic masquerades, sophisticated music and dances. Traditional dances from Benue have won acclaim at national and international cultural festivals. These dances include Ingyough, Ange, Anchanakupa and Swange among the Tiv and Anuwowowo and Obadaru among the Idoma. The Tiv Kwagh-hir theatre provides memorable entertainment in its dramatization of Tiv folklore and social commentary.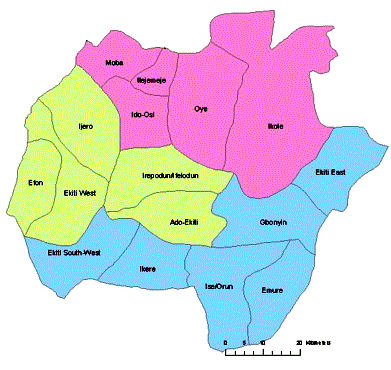 Local Governments
Ado
Agatu
Apa
Buruku
Gboko
Guma
Gwer East
Gwer West

Katsina-Ala
Konshisha
Kwande
Logo
Makurdi
Obi
Ogbadibo
Oju

Okpokwu
Ohimini
Oturkpo
Tarka
Ukum
Ushongo
Vandeikya